Rs 1.4 Crore For 2 Bottles Of Whiskey!

27 Oct 2010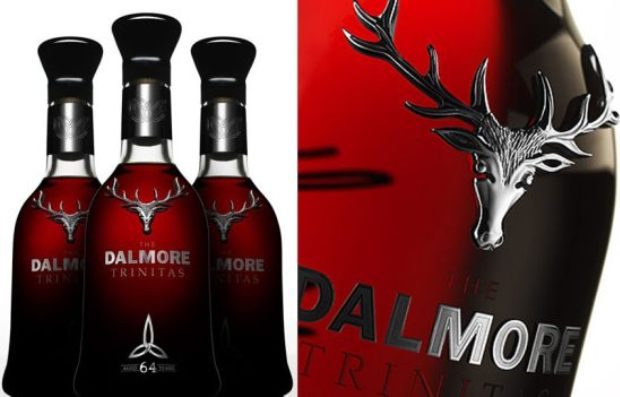 Two whiskey lovers have whooped out Rs 1.4 crore for 2 bottles of whiskey! Love for Costly whiskey bottles collected by luxury whiskey lovers have attained new unprecedented heights that touched Rs 1.4 crore for 2 bottles of whiskey. This is the first time a bottle of whiskey has crossed six figure prices.
64 year old Trinitas whiskey bottles are from the house of Dalmore Distillery, which has a collection of few rarest and oldest whiskies present in the world.  Some of the whiskey in the collection is believed to be older than 140 years matured in Dalmore distillery.
Richard Paterson, Dalmore's master distiller is happy with the malts that he mixed that created sensational taste. According to him, the taste of whiskey can never be achieved again and will be limited only to the owners of Trinitas. He added that these costly whiskey bottles are priceless. Whiskey is named Trinitas because only three bottles were produced.
One of two buyers is Mahesh Patel, an US based buyer, who has 1000 bottles of costly whiskey bottles in his collection. He paid 1, 00,000 pounds for one bottle and considers this 64 year old whisky as the jewel in crown of his collection. Sukhinder Singh is a well known whiskey specialist in UK who bought the second bottle for 1, 00,000 pounds. Sukhinder bought this exclusive costly whiskey bottle for seer investment purpose. The quality of this whiskey is unmatched which make it a wise investment.
Whyte & Mackay's Dalmore Distillery has sold two out of the three Trinitas whiskey bottle. The third bottle is scheduled to be sold in end October at London's whiskey show. So we have to wait and watch the price of third bottle of Trinitas's costliest whiskey bottle.
Whiskey experts quip that if this costly whiskey bottle was available in an elite restaurant, you would need to buy a glass of 50 ml of this whiskey at 20,000 pounds. 
Picture Courtesy: mademansion.com
Rs 1.4 Crore For 2 Bottles Of Whiskey!