Top 5 Indian Summer Drink Recipes

27 Oct 2010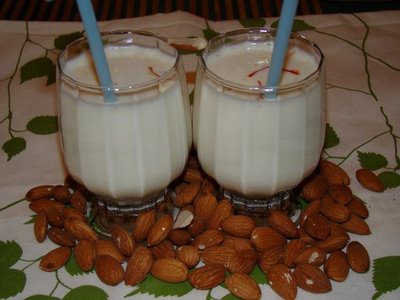 As the temperature soars in the summer months, Indians look for cooling drinks as refreshments.
Here are top 5 Indian summer drink recipes which will not only quench your thirst but shall also cool you and make you feel refreshed.
Indian summer drink recipe ideas.                                                                        
Thandai – This is one of the most popular choices as a summer drink all over India. The preparation time is just 10 minutes and is prepared with condensed milk, wholemilk, and blanched almonds, sunflower seeds, pinch of cardamom powder, rose water, crushed ice and also rose petals for garnishing. All ingredients except rose petals are mixed well and served chilled in a glass. Rose petals are sprinkled on top to add a fresh look.                    
Raw mango drink or Kayree Panha – This is a cool refreshing drink which is prepared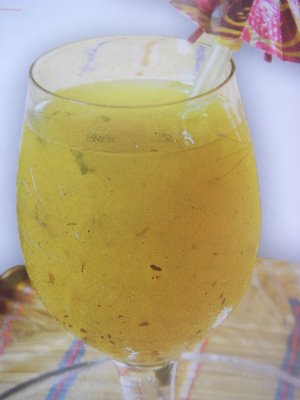 from raw mangoes which are usually fresh. This is a unique sour-sweet and a very cooling  drink. Green mangoes, sugar, rock salt, roasted cumin seeds, crushed ice, mints for garnishing, ground black salt and ground pepper are used to make this drink. Raw mangoes are peeled, grated, and boiled in a saucepan before they are used to make this drink.
Mango lassi or mango yogurt drink – This is considered to be a perfect cooler for any summer day. If you are fond of the sweet flavor, you can add some honey or sugar to enhance its taste. Fresh yogurt, mango pulp, mango juice, slivered almonds and thick cream are used in the making of this drink. The ingredients are well blended and topped with thick cream before serving it to the guests.
Indian lemonade – This is a perfect refreshing drink for Indian summers. It has a unique Indian twist with the use of jaljira powder. Jaljira powder is a mixture of 2 or more spices and is usually available in Indian groceries. Other ingredients which are used are lemon juice, sugar or honey as per taste, crushed ice and lemon slices for garnishing. The lemons are usually squeezed, their juices taken and strained so that the seeds are removed. The juice is poured in a large jug before serving in individual glasses.
Badam milk – This is one of the tastiest and delicately flavored Indian summer drinks. Nuts are chilled and crushed before adding to full cream milk. Cool badam milk is also said to be very nutritious and is often had by people who feel lethargic, tired and are considered to be weak. To make badam milk you will need warm milk, almonds, pistachios, rose water, kewra essence (special essence available in Indian grocery stores) along with crushed ice. Almonds and pistachios are well ground in a food processor before full cream milk is added to it. It is normally served in long glasses. 
Image credit -plantainleaf.blogspot.com 
Top 5 Indian Summer Drink Recipes