Where To Use Caramelized Onions
12 Oct 2010
While learning about the process to caramelize onions, you should also learn about where to use caramelized onions. The brown and lustrous caramelized onions can change the taste and the look of the cuisine. Even there are some special dishes, which require using caramelized onions as one of the important ingredients. When you get the idea about the taste and aroma of the caramelized onions, you can make experiments by adding this to a variety of recipes. But, till then you can control the application within a limited scope, which is again not really limited to a few cuisines. In fact, starting from soups, salads, sandwiches, toppings, special recipes to tarts – the options are many. Here you will find some of the best ways to use caramelized onions.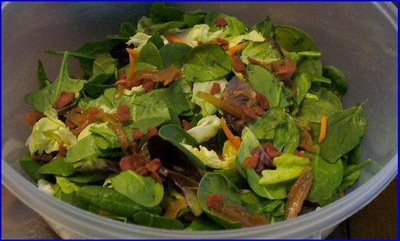 Salads

The brown and golden colored caramelized onions can add exclusive texture to any of your favorite combination of greens. The typical flavor of the caramelized onions blends perfectly with the original flavor of the salad and the dressing. Not only green salads, the caramelized onions are great addition for the grain or bean salads with bacon or pasta salads with plenty of greens, veggies and cheese.
Soups

Use the caramelized onion as topping for any type of savory soup and experience the difference. The French onion soup is the ideal place, where you have to use caramelized onions as an ingredient. Even otherwise, simply add the caramelized onions over a plain and simple chicken soup and see how the taste and flavor grow into the soup.
Sandwiches

Want to make a variation to your regular recipe of sandwich or burgers. You don't have to do much for that. Simply add a layer of caramelized onion over the regular filling of chicken or egg or vegetables and you will find a completely different taste from the earlier version.
Pizza Topping

Bring a specialized taste and delicacy in your handmade pizza by sprinkling some caramelized onions on top of it. The caramelized onions topping match perfectly with the toppings of grilled potato, Proscuitto and Gorgonzola, in your pizza. Not only as pizza topping, but these can also be used to create the flavor and taste of several savory tarts.
Pasta

If you want to have stronger onion flavor in your pasta sauce, then wait till the onions get caramelized. The pasta sauce prepared with caramelized onions is surely going to make a huge difference in your pasta.
Appetizers

Caramelized onions can play wonders to make your appetizers more attractive in look, taste and flavor. You should prepare the appetizers in large quantity as within moments the plate will be empty, when you add caramelized onions over it. Pile the caramelized onions on top of the bruschetta or simply sprinkle over the onion dip for the crackers or chips – anything will make a large difference.
Image Courtesy: 1.bp.blogspot.com
Where To Use Caramelized Onions