How to Make Beyonce's 'Sash Salad'
8 Oct 2010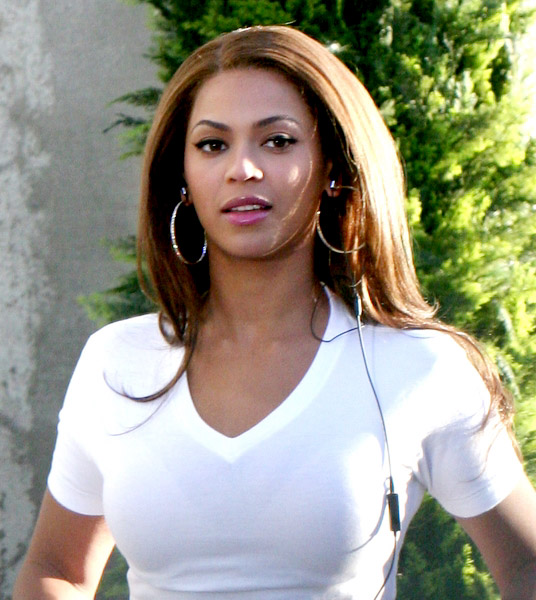 In November 2006, when Beyonce appeared on the Oprah Winfrey Show, along with her co stars from the movie Dreamgirls, she wowed the host and viewers with her hour- glass figure. Everyone wanted to know the secret of her diet and lifestyle and Beyonce's Sash Salad rose to fame. On being asked about her diet Beyonce charmingly said that she relied on master cleanse lemonade fast diet, which helped her to reduce 20 pounds in 14 days.  Since then people have been eager to know what Beyonce loves to eat.
Beyonce featured in the June2009 Issue of Self Magazine, where she revealed her dieting secret to the world.  There she talked in great deal about her own creation "Sasha Fierce Salad", which helped her to stay fit and Sasha Fierce.
Here are excerpts from her dieting plan:
• Breakfast: For Beyonce, the  granola or special K cereal breakfast is a must have meal of the day. This particular low fat granola cereal breakfast from Kellogg's serves 5 grams of fiber and only 3 grams of fat per serving.
• Mid time snacks: For mid time snacks Beyonce mostly carries sliced tomatoes or fruits and special cucumber vinaigrette preparation and cayenne pepper.
• Lunch: Beyonce loves to have her own " Sasha Fierce Salad" and 100 calorie snacks like oreos or crackers for lunch.
• Dinner:  Beyonce's dinner mostly consists of baked fish and green vegetables.
• Late night snack: Beyonce loves to munch her favorite soy dream "ice cream" sandwich to curb the late night hunger pangs.
So this is how Beyonce stays Sasha fierce. Inspite of this strict diet she never recoils from trying out pizza and a glass of red wine once in a week.
For all those who wanted to try out "Sasha Salad" here is the recipe:
3 cups of lettuce
1 tomato cut in large cubes
2 to 3 jalapenos chopped
1 avocado, pitted, peeled, cut lengthwise slices
1 cup of cooked chicken breast
1 to 2 tablespoons of vinegar
3 tablespoons of olive oil
Method of preparation: Combine lettuce, tomatoes, jalapenos, avocados, and chicken breast in a salad bowl. Mix oil and vinegar separately and pour them over the salad mixture prepared in the bowl. Toss all the ingredients properly and serve immediately.
Image courtesy: 3.bp.blogspot.com; aceshowbiz.com

 
How To Make Beyonce's 'Sash Salad'