Foodie Thoughts for 5 February - National Chocolate Fondue Day
5 Feb 2008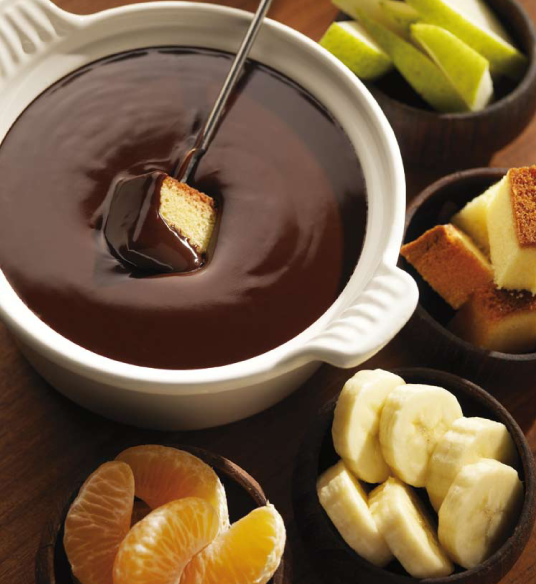 Foodie fans, today is a very good day - It's National Chocolate Fondue Day!  Chocolate, chocolate, chocolate - before I die I would love to swim in a river of chocolate - Just like Augustus in Charlie and the Chocolate Facotry...  Not that you really needed to know that - Anyhow, chocolate fondue is very easy to make.
Chocolate Fondue
Ingredients:
24 ounces semisweet chocolate chips
1-1/4 C. evaporated milk
1/4 C. sugar
2 t. vanilla extract
1 T. fruit flavored liqueur
Dippers: cubed poundcake, fruit, pretzels, cookies, marshmallows
Preparation:
Place ingredients (except dippers) into a crockpot. Cover and cook on high for 30 minutes. Stir well. Cook 1 more hour on low. Use skewers or small tongs to dip into the chocolate.
This recipe is from http://baking.about.com/od/crockpotbaking/r/chocolatefondue.htm 
.Image Courtesy: lindt
Foodie Thoughts For 5 February - National Chocolate Fondue Day