Learn To Heat Up Food In A Hotel Room
4 Oct 2010
If you want to enjoy warm food by sitting in the cozy corner of your hotel room while watching your favorite talk show, then you must learn to heat up food in a hotel room. Most of the hotels do not have the facility to heat up the food with a microwave oven. So, if you want to eat canned food or readymade food inside the room, then it becomes simply impossible. Learning to heat up food in the hotel room will give you that liberty to eat warm food at any time of the day and at your leisure.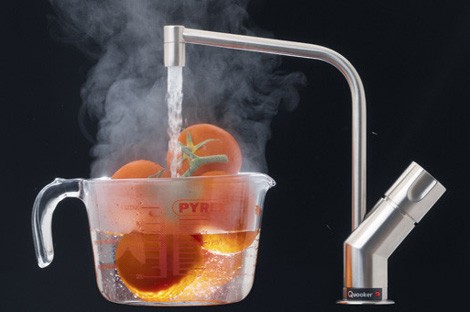 Method 1
If your hotel has the facility of running hot water in the wash basin or bathroom, then you don't need to worry at all. Put on the hot water tap to flow on for some time, until the steaming water comes out. Hold the can in this steaming water for 10-15 minutes till you feel that it has got properly warm. Now put off the tap and dry the food can with a hand towel or paper tissue. Enjoy your warm food sitting on the bed or sofa.
Method 2
Many of the hotel rooms have the room heating system attached to the floor or wall. This method will work only when the room heater is on. Put the can on the heater and cover it with a dry towel, so that the heat does not get dissipated. Keep this for 25-20 minutes and check the temperature of the can occasionally. When you think it is perfectly ready, then open the can to start your homely dinner.
Method 3
Take the iron and set the temperature selector switch to its maximum. Put the iron on the floor or on the wash basin countertop in such a way, that the flat portion remain on the top. You may use a dry towel at the bottom to support the iron in this position. Put the food can over the iron and put on the switch to heat up the iron. If the iron has auto off feature, then you need to wait until it restarts. In the mean time, you can shift the can in another position. But be careful not to touch the can when the iron is on, as you might get electrified.
You can try any of the above methods to heat up your food in the hotel room. At some places you can also ask the room assistant to heat up your canned food from the hotel kitchen. However, before doing that you must know that whether this service is available in the hotel or not.
Image Courtesy:laurabielecki.com
Learn To Heat Up Food In A Hotel Room