Foodie Thoughts for 30 January - National Croissant Day
30 Jan 2008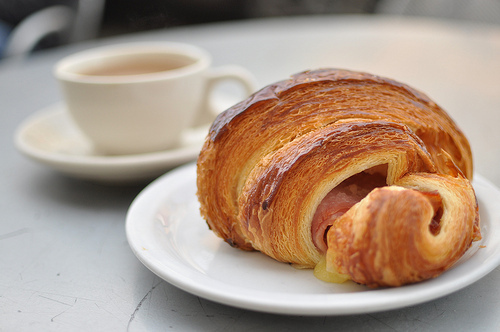 Foodie fans, January 30 is the National Croissant Day. I don't get a chance to have them often but I love croissants.  Such buttery goodness can never be enjoyed in any other baked goodie. My fondest memory of croissants is the first time I saw the French Chef Julia Child was making them... Although, it is not difficult to make a basic croissant, what tests your culinary knowledge is to serve different croissants to suit different taste buds. Here are some recipes, which provide a regular croissant a different avatar every time you eat it.
This recipe is not about how to make a croissant from the scratch. In fact, it is about how to make a croissant taste better. So, you have a croissant, Dijon mustard and sausage. So, go ahead and have a Deli experience on this day.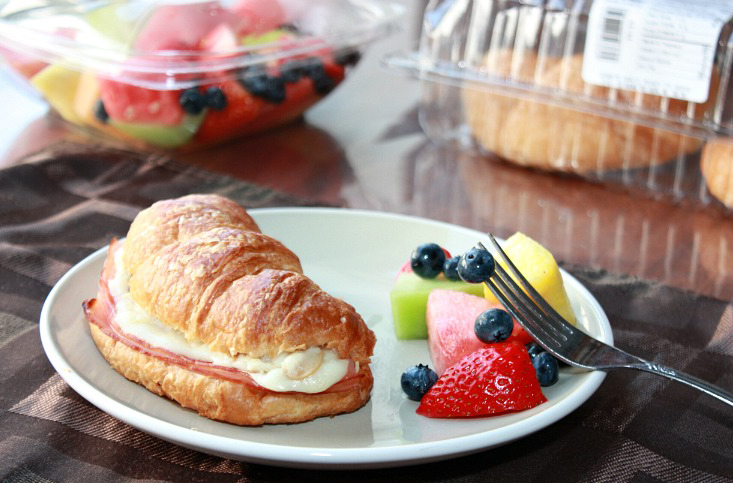 This sweet and savory recipe has sliced turkey, cream cheese, marmalade and pecan nuts, all together inside warm, freshly baked croissants. Nothing could make your breakfast a better deal.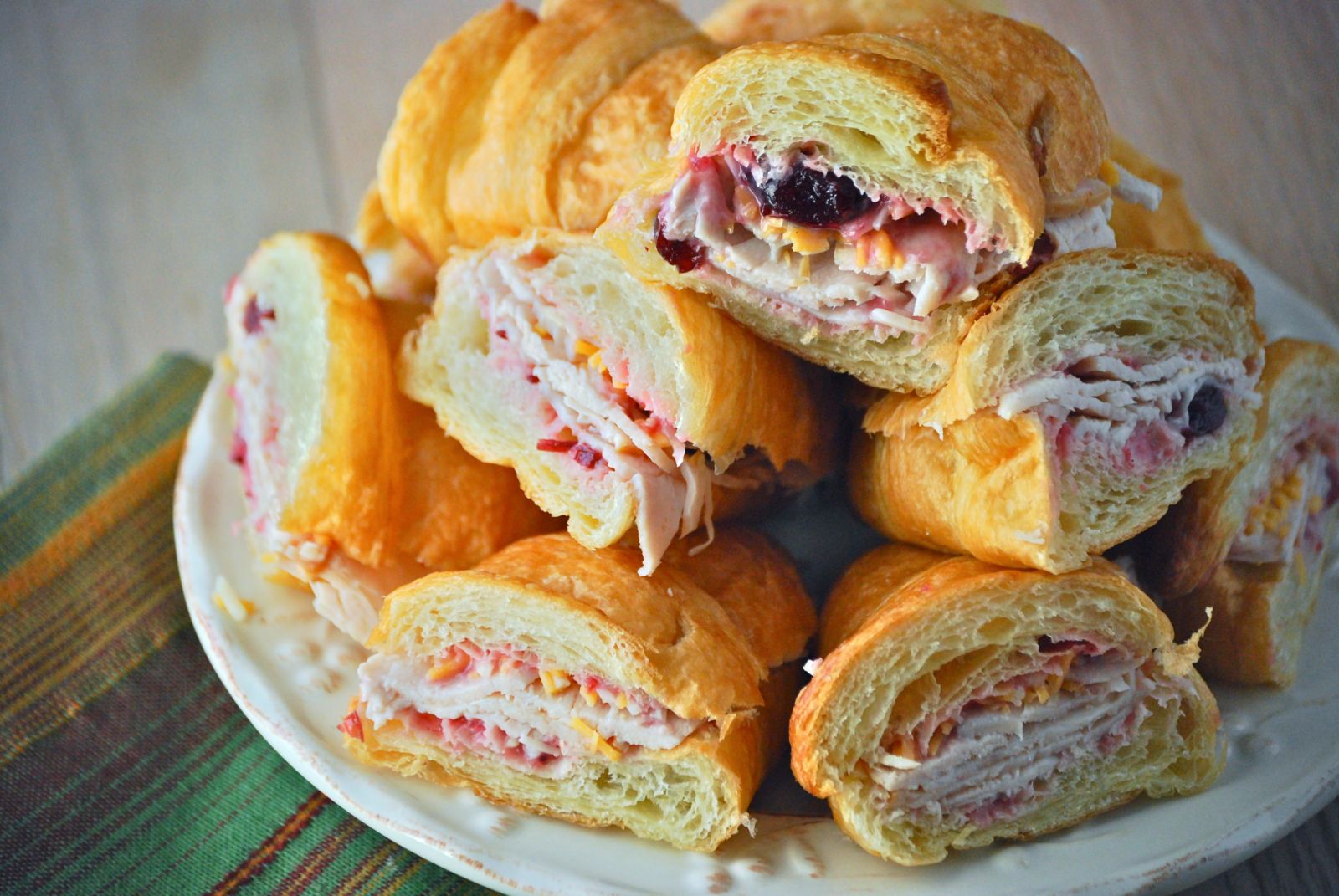 Get all the ingredients ready and put them inside the croissants, as directed in the recipe. You can use this sandwich for breakfast, lunch, dinner or as a 4 PM snack with a glass of juice.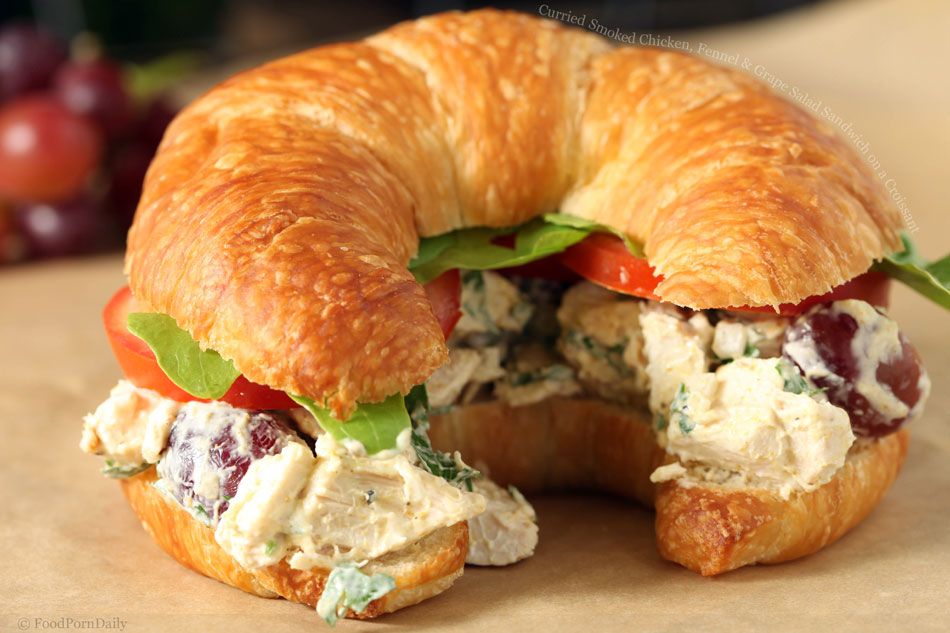 Now there is no explanation why this recipe is named after the White House, but it may be because it makes use of all the quintessential American ingredients like turkey, ham and cheese, with hot sauce poured over the croissants.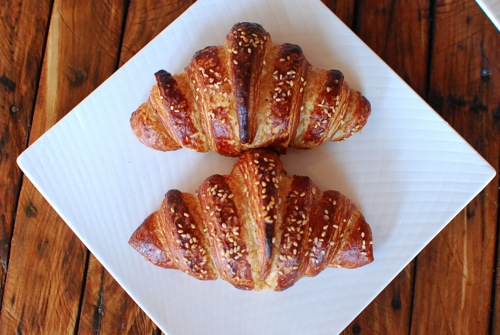 Ham & Cheese Mini Croissants
When you are looking for appetizers to serve at a hurriedly-organized party, this recipe suits the best because it takes no time to prepare and is not messy to serve or eat. You can try other fillings as well to make these mini croissants.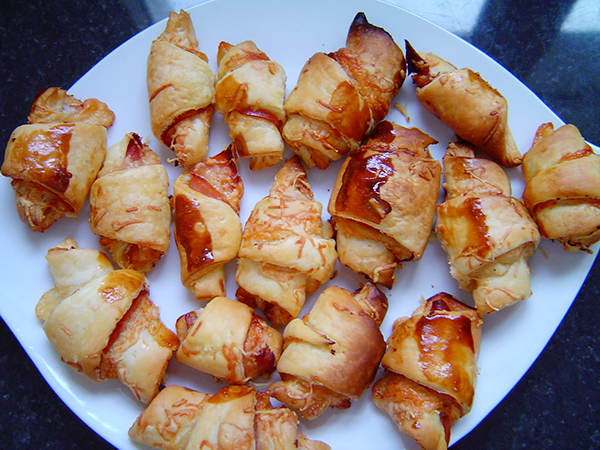 Looking for a picnic recipe or something to pack into your toddler's lunch box? These vegetable-filled croissants are just the right thing to pack for an energetic day at school or work. Use some seasonal vegetables, the right seasoning and you have a winning recipe at hand.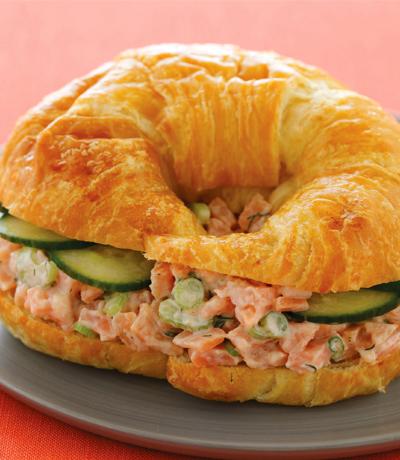 Other Articles You May Like To Read:
1. Starbucks Testing New Croissants
Image Courtesy: lookingthroughmyspecs, lovefood, macaroniandcheesecake, thehubsa, foodgps, eatwell101, your-recipe-today
Foodie Thoughts For 30 January - National Croissant Day