Chinese Cooking Recipes - How to Make a Bowl of Ramen

24 Aug 2010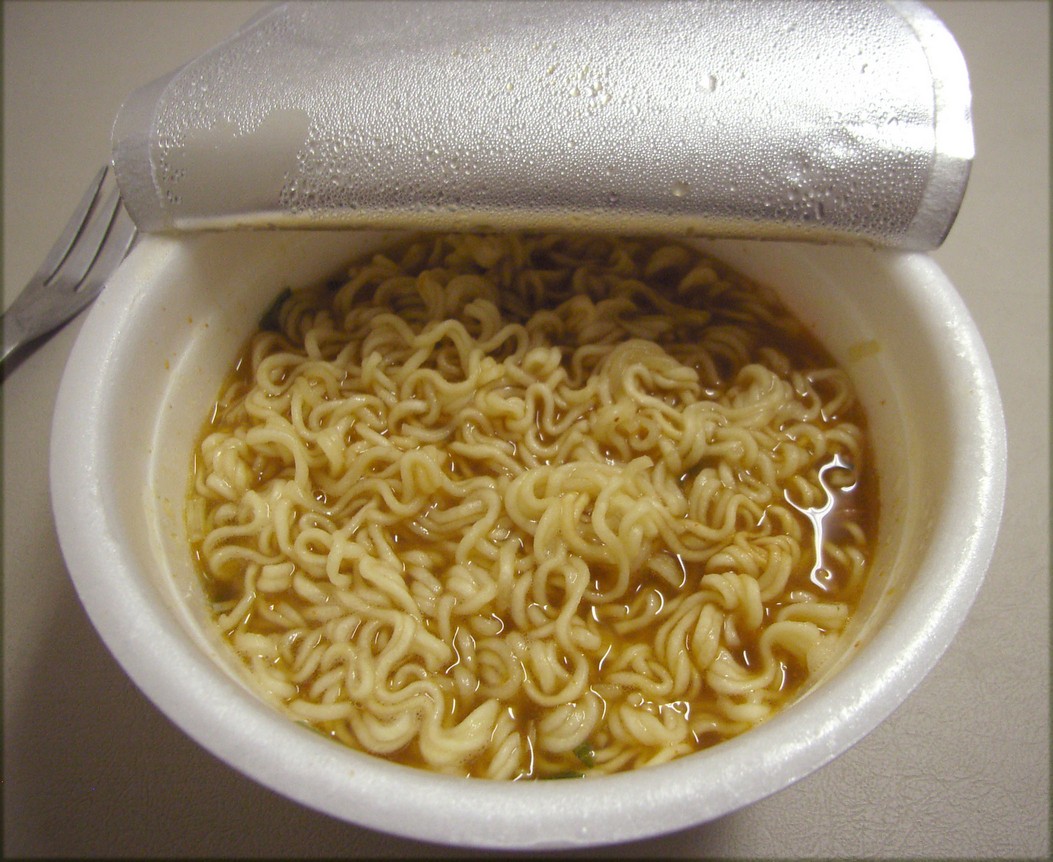 Japanese ramen originated from Chinese cooking recipes of la mian. The dish is a bowl of noodles in a soup or broth. Ramen is a very popular fast food in Japan and has moved it's way to America. Many people classify ramen as Chinese food because it is of Asian origins. Although this is not the case it is still pretty good.
The Recipe
Ingredients

--1 Serving of Ramen Noodles

--1 Can of Broth (Chicken, Beef, Vegetable, ETC)

--5 Shiitake Mushrooms

--2 Green Onions

--2 Cloves of Minced Garlic

--1 Tablespoon of Minced Ginger

--1 Tablespoon of Soy Sauce

--1/4 Cup of Teriyaki Sauce

--1 Pork Chop or Breast of Chicken
Preparation
First you want to prepare all your vegetables into their correct sizes. Cut them and keep them separated in bowls. The mushrooms can be put in whole if they aren't too big but otherwise you want to tear them in half. Green onions should be 1/4 inch thick, cut on the bias or diagonally would make them look nice. Mince the garlic and ginger. These can be kept together. Cut the pork chop or chicken breast into thin strips and soak in the teriyaki sauce.
Cooking
Start cooking the noodles first. Bring a pot of water to a boil and add 2 teaspoons of salt to the water. Place the noodles in the water. If you made fresh noodles give them a stir to keep them separated. If you used store bough then let them soften as they will be dry and brittle.
Start another pan on the stove and heat to medium high heat. Pour in the broth, garlic and ginger. Once you have done this, check the noodles. Try to separate them out with a fork or chop sticks so they are loose. Total cooking time should be about 5-10 minutes for the noodles.
Once the broth is close to a boil or at a boil, reduce the heat to just under boiling and add the shiitake mushrooms, green onions and sliced meat. Add 1 tablespoon of the left over teriyaki sauce. Add the tablespoon of soy sauce as well and keep this just under a boil until the meat is cooked all the way through. This should only take 3 or 4 minutes if you sliced your meat thin.
Putting It All Together
Once the noodles are cooked pull them out of the pot with either a fork or a pasta spoon. Add them directly to the soup. Once all the noodles are added to the soup turn off the heat to the soup and get any garnishes ready. Sesame seeds or boiled eggs cut length wise make great garnishes. Pour the soup into a bowl being careful not to spill any. Add the garnishes and enjoy.
Image Credit- http://givealittlethanks.blogspot.in/2010/12/dear-ramen-noodles-cup.html
Chinese Cooking Recipes - How To Make A Bowl Of Ramen