The Top Ten Food Inventions by America (Part 2)

23 Jul 2010
My list of top ten foods that are gifted to the world by America has some of the creepiest food items. You must have gone through the top five food names in "the top ten food inventions by America part 1", now read on to know the remaining five foods.
Top Ten Food Inventions by America (Part 2)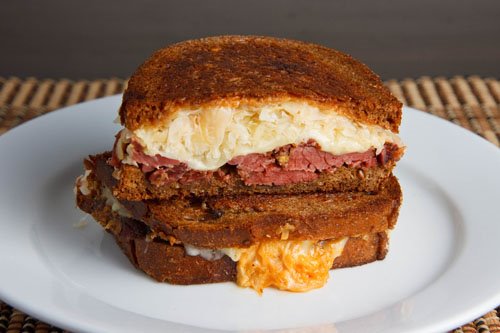 6. Reuben Sandwich
Also known as the hot sandwich of town, Reuben Sandwich was invented by the very famous Reuben Kulakofsky. There a number of stories and tales behind the invention of Reuben sandwich. This extremely delicious Reuben sandwich is made with rye bread, corned beef, sauerkraut, mayonnaise or Thousand Island dressing, and Swiss cheese. Moreover, the sandwich is widely known for its various variants like Reuben rolls, and Reuben egg rolls.
                                             7. Turducken
Turducken is all about a brilliant idea and simple creation. It is very simple to make, just take one turkey, shove a duck inside it, and then shove a chicken inside that. Turducken is also known as a perfect meal for thanksgiving treat. The popularity of turducken is mostly limited to some parts of the United States. It is basically a "do-it yourself" dish for festivals.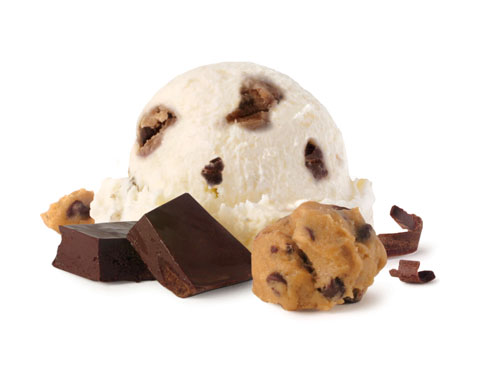 8. Chocolate Chip Cookie Dough Ice Cream
One of the very famous desserts originated in United States is known as Chocolate Chip Cookie Dough Ice Cream. This traditional recipe of US combines dough composed of butter and both brown and white sugar with semi-sweet chocolate chips. In the year 1993, Chocolate Chip Cookie Dough Ice Cream was accidentally developed by Ruth Graves Wakefield. Moreover, there has been a thousand of variation of Chocolate Chip Cookie Dough Ice Cream. 
                        9. Corn Dog
A type of hot dog, corn dog coated in batter and deep fried in oil. These delicious corn dogs are mostly served as fast food or street food on the roads of United States. Mostly famous in North America, corn dogs are eaten plain or served with ketchup, mustard, relish and/or mayonnaise. Although some are served without ant stick, most of the corn dogs are served with a wooden stick. 
10. Chinese Food in America
American Chinese food is extremely popular in various parts of United States. It is basically the Chinese food served in the restaurants of America with American flavor. The significantly differs from the typical Chinese cuisine and made primarily to cater western foodies. The idea was developed in the nineteenth century by using some unique ingredients which are not native and rarely used in China.  
These are the top ten food inventions by America (part 2). You can also read the top ten food inventions by America (part 1).
Image Credit @ Google.com
The Top Ten Food Inventions By America (Part 2)