Gingerbread Day
21 Nov 2007
Hello foodie fans! Today is Gingerbread Day. I would have thought it would have had something more to do with Tanksgiving? I guess gingerbread is part of the big holiday season. Every year Maitlin and I build a gingerbread house - we make our own using a mold I bought one year a while back.
Gingerbread
1 cup all-purpose flour, sift before measuring

1 teaspoon baking soda

1/4 teaspoon salt

2 teaspoons cinnamon

1 teaspoon ground ginger

1 egg, lightly beaten

5 tablespoons dark brown sugar

1/2 cup dark molasses

1/2 cup buttermilk (or use 1/2 cup regular milk soured with a teaspoon of vinegar or lemon juice)

1/4 cup melted butter or shortening
Sift together the flour, salt, soda, and spices. In a mixing bowl, combine beaten egg, sugar, molasses, buttermilk, and melted butter. Add sifted dry ingredients gradually; stirring to blend. Beat until smooth. 
Turn batter into a greased and floured 8-inch or 9-inch square pan and bake at 350° for about 30 minutes.
From http://southernfood.about.com/od/gingerbreadrecipes/r/bl30727l.htm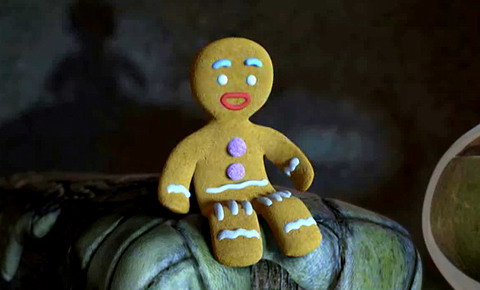 Gingerbread Day