How to Reduce the Salty Taste in Foods?
26 Apr 2010
Nothing can be more disheartening than finding out that your just-cooked elaborate meal has become just too salty. What is worse is that you have to serve the meal within next hour. Now what to do?
Has it ever happened to you that you just finished cooking an elaborate meal and found out, at the last minute, that your main dish has become just too salty in taste? Disappointing, right? Well not anymore. Because we bring you fabulous ways to rescue yourself when faced with the question: How to reduce the salty taste in foods? and that too in no time at all.
There are different techniques available, which will help you in salvaging your dish and, more importantly, the situation at home.
First of all, you will need some things at hand like:
Ready-to-use broth
Some sugar
Some large chunks or flakes of potato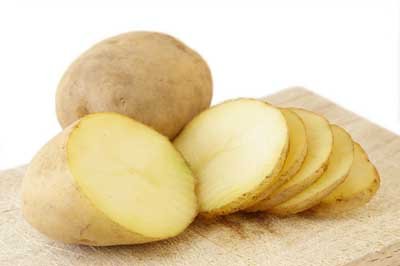 How to reduce the salty taste in different types of dishes:
1) In Spaghetti sauce: Just by adding a pinch of sugar, you can reduce the salty taste of the spaghetti sauce. However, we would like to warn you that this method does not mask the salty taste completely but will certainly salvage the delicious spaghetti sauce that you spent hours making.
2) Soups or Stews: When your soups or stews get too salty, put in some large potato slices and you are done. Potato is considered to be a great absorbent of excess salt in a liquid dish, thereby reducing the salty taste of your soup or stew. We suggest large pieces of potatoes because once you are sure that the salty taste has reduced, you pull out the potato pieces before serving your dish to the guests. However, in case you were planning to serve a clear soup or stew, the potato will cloud the liquid, so be prepared for that.
3) Use of broth: Ready-to-use broth is another way of salvaging a meal because by adding it to a meat or vegetable broth, you will be diluting the meal and with it, reducing the salty taste.
In some countries, even red wine is considered to be an effective means of reducing the salty taste. In addition, the red wine is also believed to boost the natural taste of the ingredients. (Photo courtesy: howstuffworks.com)
How To Reduce The Salty Taste In Foods?