Pumpkin Day
28 Oct 2007
Foodie fans we have 3 food holidays today:
Pumpkin Day, Pretzel Day, and mince Meat Pie Day... 
I'm surprised Halloween isn't Pumpkin Day???  I for one love to carve pumpkins...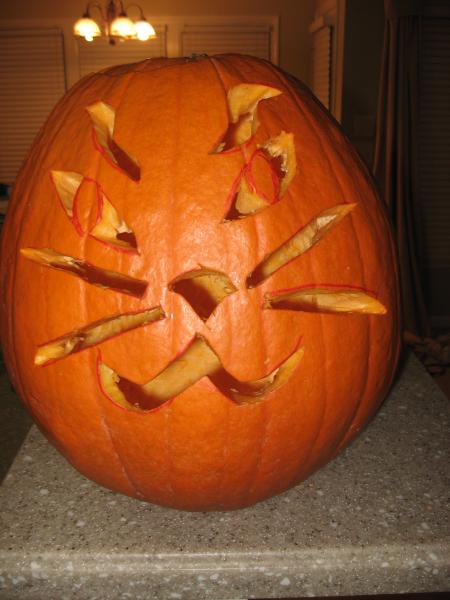 Maitlin wanted a cat on one of her pumpkins...  This was my freehand handy work... 
Pretzel Day is every day at our house.  We eat pretzels all the time around here...
Mince Meat Pie - not a big favorite around here but here's a link to the recipe I used the last time I made it  http://www.geocities.com/Heartland/Hills/9522/mincemeat.html 
Pumpkin Day