Tandoori Chicken
I have been making Tandoori style chicken since I was a student in London and first tasted this amazing dish. This is a new recipe I tried that is different in that it has a two step marinade. It is very flavourful indeed.
Even people who say "oh I don't like Indian food" will love this for sure. Make plenty as if you are lucky enough to have left overs you can use the boned out meat for Chicken Makhani/Butter Chicken which is a favourite of Americans and Brits alike, but not so common in India.
My favourite cookbook on Tandoor is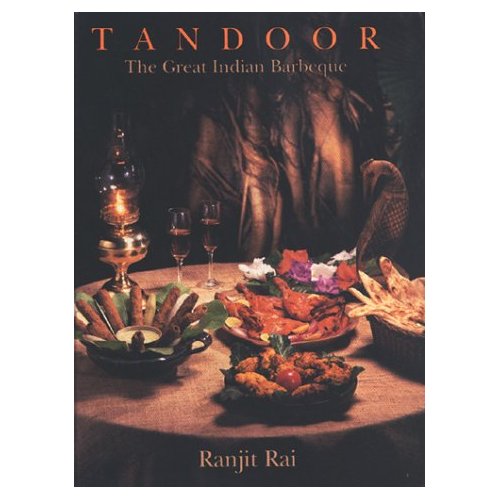 This book is amazing. It was compiled by the daughter of Ranjit Rai after his death in 1993. I have his Curry, Curry, Curry book which was a gift to me by his nephew and wife my dear friend Christine McNeilly Rai for my birthday shortly after it's publication. I have celebrated 5 birthdays in India all in Jodhpur at the Umaid Bhawan Palace. But that surely is another blog.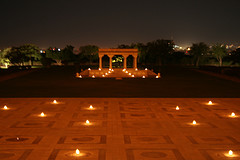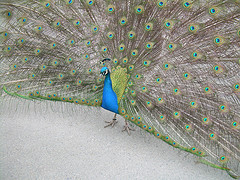 Tandoori Murg (Chicken Tandoori-Style)
Tandoori chicken, a most famous Indian dish, is also one of the healthiest and tastiest. The word tandoori refers to any food cooked in a tandoor, which is a giant, unglazed clay oven. The chicken in this recipe is marinated twice, first with the lemon juice, then with the yogurt mixture. You can approximate a tandoor by using a charcoal grill or gas broiler, but the food won't achieve the exact flavor. I get closer using an off-side smoker for making tandoori foods even though it is a much lower slow temperature.
The taste is hard to duplicate since the tandoor reaches such high temperatures, up to 800 degrees F, but even if the chicken is not strictly traditional, it's still flavorful. Those who are watching their fat intake, will like cooking chicken in the tandoori-style, since the skin is removed from the chicken before it is cooked. And, by using a low fat or no-fat yogurt in the marinade, the fat is reduced even further. This chicken is traditionally served with cooling mint chutney. Note: This recipe requires advance preparation.8 chicken bone in thighs, skin removed
3 teaspoons Kashmiri Mirch available at all Indian markets)
1 tablespoon ground smoked paprika (I use Spanish Smoked sweet & hot)
1/2 teaspoon freshly ground black pepper
1/2 cup lemon juice
3 tablespoons melted butter
Garnish: Lemon slices and slices of sweet onions

Mint Raita, see recipe below
Marinade:
1 cup plain yogurt

1/4 teaspoon crushed saffron threads dissolved in 1/4 cup hot water

1 tablespoon grated ginger*

1 tablespoon chopped garlic*

3 teaspoons ground red chile, such as New Mexican or piquin

2 teaspoons Garam Masala, commercial, or see recipe below

1 teaspoon ground coriander

1/2 teaspoon ground turmeric

1/2 teaspoon freshly ground black pepper

1/2 teaspoon ground nutmeg

1/2 teaspoon ground cinnamon

1/4 teaspoon ground cumin

1/4 teaspoon ground cloves

1/2 teaspoon salt
Line a strainer with a dampened cheesecloth, add the yogurt and place over a bowl. Put the bowl and strainer in the refrigerator and let the yogurt drain for 4 hours to thicken.
Make slashes in the chicken to the bone. Combine the cayenne/chile pepper, paprika, and black pepper and rub the mixture into slashes, add the lemon juice and coat the chicken. Marinate the chicken for 30 minutes at room temperature, then drain.
Put the drained yogurt and all the rest of the ingredients for the marinade in a blender or food processor and puree until smooth. Pour the marinade over the chicken and, using your fingers, rub it into the meat. Cover the chicken and refrigerate for 24 hours, turning at least once.
Start a charcoal or hardwood fire in your barbecue, or better yet smoker. Place the grill 2 inches over the coals and grill the chicken for 10 minutes, turning once. Use the marinade to baste the chicken as it cooks. Raise the grill to 5 inches and continue cooking for another 5 minutes, turning once. (If using a smoker, smoke the chicken off set from the coals for about 1 1/2 hours-this results in a wonderful flavour)
Remove the chicken and brush with the melted butter. Return the chicken to the grill and continue to cook for another 5 minutes, turning once, until the chicken is done and the juices run clear.
Serve the chicken garnished with lemon slices and with the mint chutney/raita on the side.
Yield: 4 servings
Heat Scale: Medium
Now there are as many ways to make your on Garam Masala as there are cooks.
In Hindi the word garam means hot or heating and masala, a mixture of spices. The Hindu teachings about health refers to effects of spices in the body.
Garam Masala is a mixture of those which create heat in the body--cinnamon, cloves, black pepper, and cardamom. Toasting the spices before grinding releases their essential oils.
Masalas are prized for their aromatic qualities and are usually formulated for a specific use. This masala, however, is a basic blend that is used alone or with other seasonings. If used in cooking, they are best used towards the end of cooking period to get the full effect of their aroma. Garam Masala can also be sprinkled over a finished dish as a garnish.
It is important to use fresh spices!
3 3-inch pieces cinnamon sticks

1 tablespoon black peppercorns

1 tablespoon whole cloves

1 tablespoon cardamom pods

1 tablespoons coriander seeds

1 teaspoon cumin seeds

1/4 teaspoon ground nutmeg
Place a heavy skillet over high heat. Add the spices and lightly roast until the seeds begin to "pop" and they become fragrant. Be careful that they do not burn.
Allow the spices to cool, and grind until fine in a spice mill. I use a coffee mill that is reserved for spices. Actually it might be interesting to grind coffee beans in it for an exciting brew.
Yield: 1/4 cup
Heat Scale: Mild
Raita with tomatoes
Raitas are India's version of a salsa or salad that are served as cooling counterpoints to hot and spicy Indian foods. They are yogurt (curd in India is the proper term) based and contain vegetables that are either raw or cooked, and low fat or whole yogurt. If using whole fat yogurt thin with a little water to produce a smooth texture.
1/2 cup plain yogurt
2 tablespoons chopped fresh mint
1 tablespoon minced onion
1/2 teaspoon garam masala, commercial or see recipe above
1/2 teaspoon minced serrano or cayenne type chile (green is preferred)
Pinch of sugar
Salt to taste
Combine all the ingredients in a bowl, cover and let sit at room temperature for an hour to blend the flavors.
Refrigerate until ready to use.
Yield: 1/2 cup
Heat Scale: Mild
Use your imagination and try other grated veggies in raita such as carrots or cucumbers my favourite.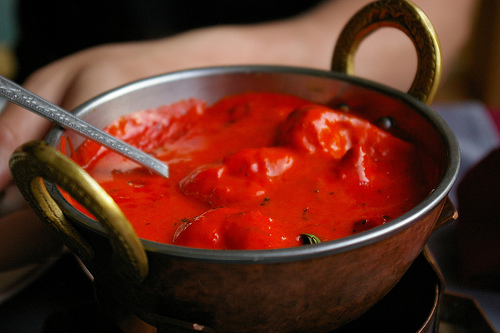 Chicken Makhani with perhaps too much red food colouring and chiles or not enough cream as it is looking too red.
My favourite in the Tandoor is fish-Pomfret is amazing this way, but any smaller fish works well.
Tandoori Chicken