Tips for Table Setting
3 Nov 2009
Are you are hosting a formal dinner party this weekend? Have you been so wrapped up with the preparation that you forget about the most important part of your party...the elegant and accurate table setting?! Well, you are not alone! That's why we're here to help! Whether it be a formal table setting or an informal table setting, we've got some tips to help you get started!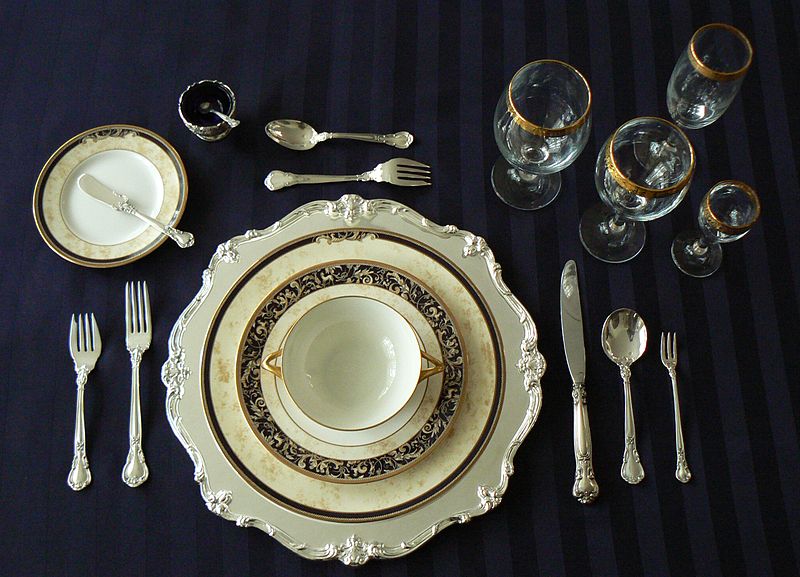 Table Setting Tip No 1:
Determine the number of guests as well as the seating arrangement well in advance. If you are the cook, try and seat yourself at the corner of the table so that you can navigate easily to and from the kitchen. Remember to seat your female guests to the host's right and male guests to the left. If there are children, make sure you have some booster chairs or a children's table ready nearby.

 
Table Setting Tip No 2:
Make sure that the crease of the Table spread divides the table into two equal portions so that it hangs about a foot and a half from each side of the table. Place the folded napkins you will be using for your dinner party in the center of the plate in front of each guest's seating place.

 
Table Setting Tip No 3:
This is probably the golden rule of table setting. When setting your table always remember that the utensils from the outermost position will be used first. Therefore, the utensils should be arranged in the order of how a person will use them.

 
Table Setting Tip No 4:
The forks, bread plate, spreading knife and napkin are set on the left, while knives, spoons, wine glasses, cups and saucers are set to the right. Remember that the sharp side of the knife faces the plate and on the left side of the plate, the salad fork is closest and then the dinner fork follows. Set the salad plate to the left of the fork. On the right side, place the soup spoon followed by the dessert spoon.
Table Setting Tip No 5
Arrange the glasses about an inch from the knives, again, in the order of usage from left to right. For example, the water glass will come first, followed by the red/white wine glass, sherry glass and champagne glass.

 
Image Courtesy
www.wikipedia .org
Tips For Table Setting