$250,000 saucepan and and $500,000 cutlery set
The 11in pot, which has solid gold handles studded with 200 diamonds, is made by German cookware firm Fissler. Wealthy cooks can pick one up made to order at Harrods in London for £100,000. Fissler is hoping it will be included in the Guinness Book of Records as the world's most precious pot.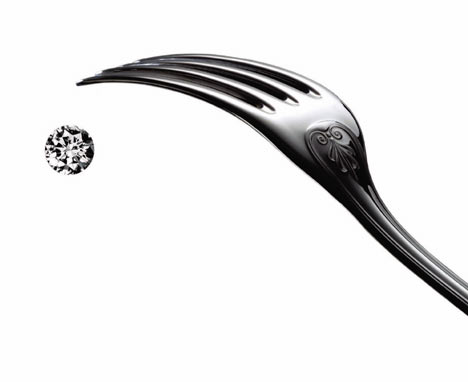 If fine dining rather than cooking is more to your taste, you might prefer the 144-piece solid silver cutlery set, set with 4,000 diamonds, on sale at Selfridges for £200,000.
source : dailymail
$250,000 Saucepan And And $500,000 Cutlery Set