Different Types of Toasters

20 Jan 2012
Toasters date back to almost 200 years when they were available in a different designs and sizes, though they served a common purpose. Today, these are available not only in many different designs, sizes but the shape varies too.  Here is a quick summary of some of the most common types.
These are better known as automatic toasters in which bread slices are generally placed vertically in the slots. The lever, located just at the side helps to activate the toaster when it is pressed. Once the bread is completely toasterd the toaster switches off automatically and the completely toasted bread pops out of the slot.
These are slightly different from the automatic ones as they are designed for toast slices, especially used in commercial purposes. These are quick and often toast batches of breads in a matter of few seconds. On an average these can toast 350-900 slices in an hour.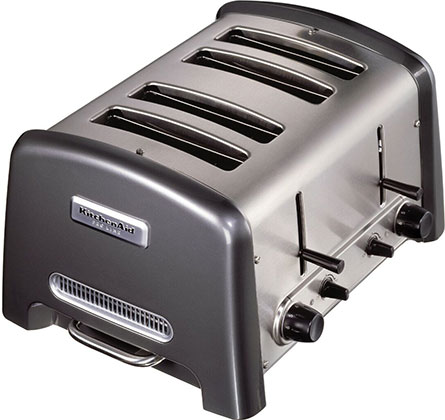 This is a small size electrical oven which has a door on one side and tray another side – the section where the toasted bread is ready for eating. These ovens are available in many different sizes which have different functions. These toasters are considered to be perfect for preparing breads with a large number of toppings depending on the choice of the user. The most popular bread toasts and their toppings which are  prepared in this toaster are  from garlic and butter.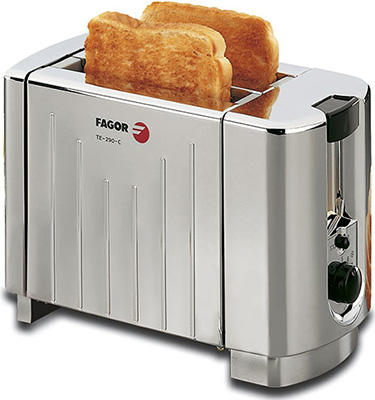 These are the most modern toasters which are manufactured using the latest technology and have a wide number of functions. High tech toasters are perfect for preparing cheese sandwiches and garlic and cheese toasts.
Toasters can be chosen as per the quantity of toasts which are prepared and keeping in mind whether you need a commercial toaster or a domestic toaster. These are not only simple to use but easy to clean also.
Image credits: appliancist
Different Types Of Toasters