Different Types of Pressure Cooker

17 Jan 2012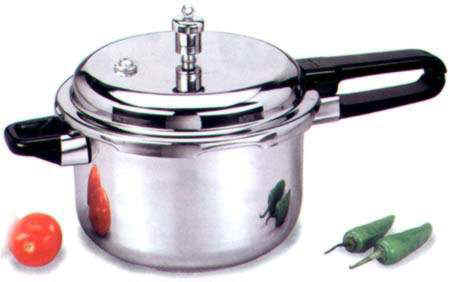 Pressure cookers are available in  different varieties - generally based on their type of use and quantity of food which is cooked. Each type has its own specifications, advantages and disadvantages. Here is a quick glimpse of the most common type of cookers and how they are differ.
First generation cookers:
These are also known as old type cookers which have a valve which helps to release pressure during coking. These cookers have one level of pressure and are very loud mainly due to their weight modified valve which works in the same principle as the piston of steam engine. Rice was commonly prepared in this cooker.
Second generation pressure cookers:
These cookers are referred to as the new and latest generation cookers which have a spring loaded valve. Many of these cookers do not release steam vapor during their operation. These cookers have a rising pressure indicator that helps to mark or show the level of pressure.
Electric pressure cookers:
These are often referred to as the third generation cookers. These cookers have an electronic source of heat which is automatically regulated so that operating pressure is well maintained. They have a spring loaded valve with more than two pressure settings for the convenience of the users. However, these electric pressure cookers need a little bit more of caution, especially during the cooking of foaming foods which include gravies, milk and grain.
Pressure cookers, no matter what type they are can be really very convenient but need to be handled with care or can turn out to be dangerous, since a great deal of vapor is involved.
Image credits: hotdishes
Different Types Of Pressure Cooker