Different Types of Chinese New Year Cookware

12 Jan 2012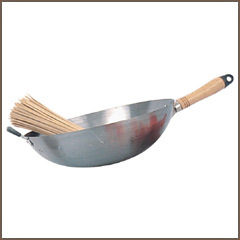 Each dish prepared during Chinese New Year requires its own specific cookware, which renders a special taste and symbolizes good luck and prosperity.Chinese New Year symbolizes good food, togetherness and bonding between members of the family with the cookware having a special significance, too.
Wok:
One of the most multi-functional pieces of cookware, which has a special use during the New Year. It is used for boiling, deep frying and also for steaming purpose. This is one of those special appliances which is indispensable for any Chinese kitchen.
Steamer:
Chinese New Year is incomplete without Peking duck pancakes, dim sum , fish and vegetables and preparation of these items is considered to be impossible without the humble steamer. Steamers are available in a variety of sizes and are used together with wok. Bamboo steamer is one of the most common cookware used in any Chinese kitchen.
Steamer stand:
A metallic frame which can easily turn your saucepan or a wok into a steamer! This metallic stand is usually placed in the rice cooker which allows to steam Lap Cheung – famous Chinese New year delicacy which is also known as the Chinese cured sausage .
Cooking chopsticks:
These are usually made from bamboo are longer than the usual chopsticks. These help in turning and cooking the ingredients of the pan much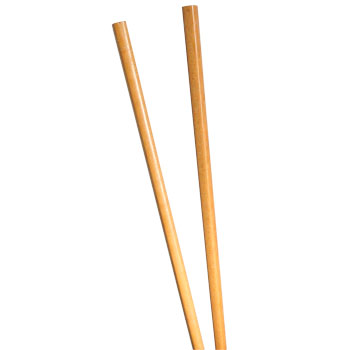 more easily than the tongs and spatula. Perfect tool for all items which need a delicate touch such as deep fat frying of prawn crackers during New Year.
All Chinese homes have an electric rice cooker. A very useful cookware which cooks rice just the perfect with its full absorption method.
Chopper:
This is a very useful tool which helps in finely chopping vegetables and meat. The back section of the chopper helps in tenderizing meat, when used to bash it continuously. The wide section of the blade is useful for crushing garlic and is often used to carry the chopped items to pan or wok.
Strainer:
Noodles and wonton  need the use of a strainer for fishing them out. Strainer is much more convenient than colander while cooking several batches as there is no need to empty the food time and again into the pot or wok, before proceeding again.
Having all these Chinese cooking equipment in your kitchen will certainly add value to your efforts and make your tasks easier too.
Image credits: metal-kraft, asianfoodgrocer
Different Types Of Chinese New Year Cookware