Iranian Kitchen Essentials

21 Aug 2011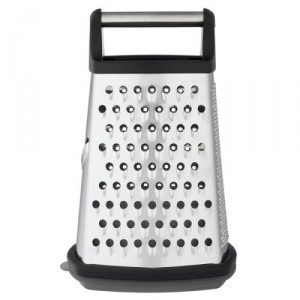 Iranian kitchen tools are greatly influenced by Arabic culture since there are a lot of similarities in the cuisines as well. Here is a guide for reference to get an insight about Iranian kitchen tools that one must have in the kitchen.
A few Iranian kitchen essentials are as follows:
Grater
Iranian food comprises of some common herbs and vegetables used in almost all dishes like garlic, which need grating. Therefore, the first thing you need is a grater. You could prefer to use the traditional four-sided tower shaped grater or go for a flat, handheld type. To prevent any accidents like avoiding cuts on fingers, one could use the rotary version of the grater instead of the handheld tool. A good grater can help puree garlic quickly and the job is a lot less messy.
Rice cooker
When you have to whip up quick healthy side dishes to go with curries and vegetables like roasted potatoes, fish, goulasch etc, the best choice is to come up with steamed rice with veggies or any other combination. Hence a rice cooker is a quintessential tool for an Iranian kitchen. This absorbs the water completely and you don't need to worry about the rice being overheated once it is put in a rice cooker. It can also be used for making bread and cake too since the steam can render some really good flavor to the food.
Whisk
Like any other kitchen across the globe, a whisk is a very important tool in an Iranian kitchen. You could just whisk out batter for a quick omelet in a couple of minutes using a whisk. Avoid buying one with bends or not sturdy enough.
Maamoul mold
This is a special wooden mold used to make maamoul cookies. These are the Middle Eastern cookies usually made on special occasions and holidays. Each cookie is formed in a specific designed wooden mold. The filling determines the mold in which it has to be made and hence the design of the cookie can help you identify the filling inside. Each mold is wooden and hand-turned on a lathe. These do not have refined shapes and textures and turn out to be crude in built.
Coffee grinder
A good quality coffee grinder can be used to roast and grind spices and to extract the oil and aroma from them. This could add more flavors to the dishes and release the best effect of the spices used.
Food processors
Nowadays an essential gadget in all kitchens across the globe, a food processor is one such equipment that can be a boon to cooking in an Iranian kitchen. This can help in chopping, mixing, whipping, slicing and many other tasks in the kitchen.
Ladles
It is essential to use ladles that have sufficient capacity to be used for sauces and soups. Also, since a lot of dishes amongst Iranian cuisine require stirring, make sure that you have a lot of ladles stacked in your kitchen.
Get the real taste of Iran by cooking up traditional Iranian recipes in your kitchen equipped with the above mentioned Iranian kitchen essentials.
Image Credits: dimensionsguide.com
Iranian Kitchen Essentials