Maya Kitchen Essentials

17 Aug 2011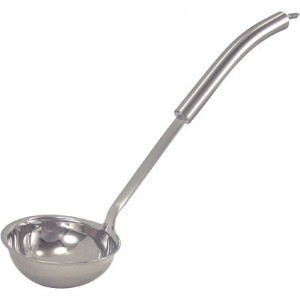 To be able to make this tasty cuisine full of spice and flavor, the right kind of tools are required in your Maya kitchen. The following reference guide would highlight the Maya Kitchen Essentials for you.
Some quintessential Maya kitchen tools are as follows:
Comal
A Comal is a cast iron plate used to make tortillas. It can be used to quickly heat them up too. It is a multipurpose tool. It can be used to grill red meat and vegetables. It can be used on a stove, oven or a grill. It comes in round as well as oblong shapes and is usually made up of cast iron. It is quite heavy and has a slightly rough surface. Comal needs to be seasoned before use like any other pan; using vegetable oil would prevent formation of rust spots. It can be easily cleaned with a kitchen rag.
 Bean Pot
This is a wide, deep, short necked vessel. As the name suggests, it is used to cook beans. These pots have a narrow mouth that prevents excessive evaporation and loss of heat and the large pot belly facilitates prolonged, slow cooking. Bean pots are typically made up of ceramic but some may also be made in cast iron. These are glazed from inside as well as outside and hence cannot be used for clay-pot cooking.
Tortilla Rolling pins
These are used for rolling out tortillas and are also called palote. The best rolling pins are made up of wood and are nearly 14 to 18 inches long and about 1 inch in diameter.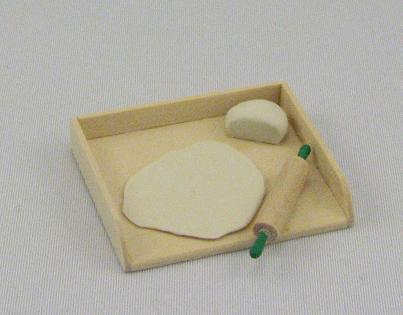 Salsa server
It is a dish used to serve salsa, guacamole, pico de gallo, sour cream or any condiment. It is specially used in parties when a large number of guests have to be catered to.
Chef's Knife
Many types of cutlery are put to use in a Maya kitchen but if there is an option to choose only one, one should go for a 6-inch long chef knife. It should have an ergonomic design i.e. a comfortable and textured handle so that the knife can be held firmly. The knife chosen should be made of stainless steel or carbon steel.
Charcoal Grill/Smoker
Hot smoked salmon fillet or a succulent smoked pork shoulder sounds quite mouthwatering. As a result, a Maya kitchen is all empty without a charcoal grill. Cooking over open tops and embers of a charcoal is the classic Maya way of cooking. The charcoal grills currently available in market have the option for smoking the food too. So, why not grab one before announcing a fully-set up Maya kitchen.
Soup Ladle
It is used to scoop up and serve soups. Usually made up of stainless steel alloys, ladles do come in aluminum, silver, plastic as well. These are typically very long terminating into a bowl shape. A whisk is also an important kitchen tool when you want to cook your food, the Maya way.
The above tools will equip you sufficiently to set up the ethnic Mayan kitchen with the right kind of essentials.
Image Credits: dimensionsguide.com
Maya Kitchen Essentials