Durham Kitchen Essentials

17 Aug 2011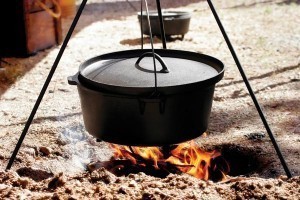 To whip up a simple yet classy Durham dish, one needs to be well equipped with the right set of Durham kitchen tools. Here is a reference guide for Durham kitchen essentials to give you a clear picture of what does a Durham kitchen looks like.
The list of must have Durham kitchen tools are:
Dutch oven
A variety of Durham dishes like Welsh rabbit, Beef stew, and Turkey oven baked and biscuits are made in these heavy and versatile pots. You should go for a high quality Dutch oven when choosing one for your kitchen.
Roasting Pan
Another must have kitchen tool is a roasting pan. You can cook the Thanksgiving Turkey and roast prime rib of beef. After you have seared and roasted the meat, you can make sauce or gravy at the bottom of the roaster as well using the pan drippings provided. There will be no further requirement of purchasing the plastic pans for your kitchen once you have this classic equipment. One should look for a pan that has heavy construction and a sturdy handle. This too can last for generations just like the classic Dutch oven.
Knife Set
Also, a very essential tool set in a Durham kitchen is a high quality professional Knife set. One needs to buy forged knives i.e. the steel of the blade is embedded till the bottom of the handle, to the slicing and dicing of meat and vegetables. A sharp knife is one of the best investments for a kitchen. It saves a lot of energy, money and the labor to look for equipments like food processors and trendy cutters.
Pudding Bowls
A glass or stainless steel pudding bowl is very essential in a Durham kitchen. One doesn't need to buy a set of bowls. One big mixing bowl would be fine for use. Avoid using plastic pudding bowls. Mixing is a lot lesser messy in a glass or stainless steel bowl.
Chopping board
A hefty wooden board is a quintessential tool in a Durham kitchen. It can serve many basic purposes like everyday cutting, chopping and even serving cheese at a party.
Timer
You make the food right, if you time it right. You could mash, blend, chop, stir and cook to the best of you ability and perfectly but if it is overcooked, it surely has been a waste of time. One could use a timer especially when experience is not a feather in our cap.
Spoons, ladles and  Spatula
An ergonomically designed mashing spatula can help in various tasks like preparing mashed potatoes and other vegetables. A sturdy, inexpensive wooden spoon can be used for stirring the dishes. Make sure that you do not buy a spoon with a flaky surface or a shaky built. A silicone spatula should neither be too firm nor too flexible. It can be used for stirring and mixing food at higher temperatures up to 800 degrees Fahrenheit and is easy to clean also. Make sure that you use ladles that have sufficient capacity to be used for sauces and soups. You could prefer to use ladles with flat, diamond shaped bottoms for better pouring or its stainless steel or melamine types.
The Durham kitchen essentials enable you to prepare some classic Durham dishes in no time!
Image Credits: dimensionsguide.com
Durham Kitchen Essentials