Pune Kitchen Essentials

15 Aug 2011
A Pune kitchen consists of a mixture of traditional and modern kitchen equipments. Here is a reference guide to provide you with the information about the right set of tools to choose for your Pune kitchen.
A few must have Pune kitchen tools are as follows:

 
Rolling Pin and Flat pan or Roti maker
Marathi food is only complete with the standard flat breads that are served with vegetables like Chapatis and Paranthas.These are made by placing dough on a flat, round board and flattening it into a round shape so that it can be baked or fried. A rolling pin thus used to serve the purpose. Also a flat pan is used to bake the flat bread that is made using a rolling pin. It looks like an American skillet but is much larger in size. It is available as made up of cast iron or non-stick Flat pans are also readily available in the market. Instead of using the traditional equipment one could go for a Roti maker device in which one just needs to put in a ball of dough and in a few seconds puffed up bread is made.

 
 Spice Rack.
Any Indian kitchen is incomplete without a spice rack. Traditionally a rectangular wooden box with compartments that have sliding lids, this has evolved from the traditional look and feel to being a metal container that holds small bowls that hold spices or masala.

 
Food processor
A modern kitchen needs to have a food processor stacked on the countertop to quickly finish off the chopping, mincing, mixing, grinding, and slicing tasks, which consume a lot of time in the kitchen. Make sure that you have a good quality food processor.

 
Pans
A good set of non-stick pans with metallic base is essential in a Pune kitchen. These should have a sturdy heavy-duty handle and a lid with a steam outlet. One could have a set of two small pans, two large pans and one deep pan for frying dishes. A karahi or a Wok is also essential for deep frying and seasoning vegetables.

 
Storage Jars
Glass or plastic storage jars are a must in a Pune kitchen. These can be used to store flour, ghee, oil, rice etc. Make sure that you have a good number of these in your Pune kitchen. The jars or containers should have fitted lids so as to avoid spoilage of food stuff.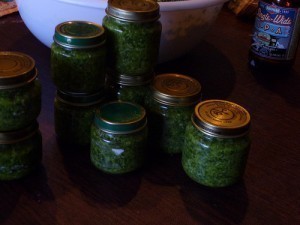 Knives
A large chef's knife and a Paring knife the essential tools in a Pune kitchen. You could purchase a serrated bread knife or sharpening steel too. Just make sure that you purchase high quality cutlery. For ease of work, many other knives and choppers can be included in the knife set. These are the Berceau commonly known as the mezzaluna, Cheese knife, Chestnut knife, French fry cutter, Mandolin, Meat cleaver, Oyster knife and the poultry scissors. Also one could add on a Paring knife as well. It can be used to peel vegetables and to slice them.

 
The above mentioned tools should grace your kitchen countertops so that you are well-equipped to come up with scrumptious food.
Image Credits: dimensionsguide.com
Pune Kitchen Essentials