Swedish Kitchen Essentials

15 Aug 2011
A Swedish kitchen needs to have tools that are less elaborate and easy to use. The following reference guide would help you choose the essential kitchen tools for your  kitchen, allowing you to cut down on your time spent to decide what to buy and what not. Here is a checklist of tools that would see you through all times in your Swedish kitchen and make sure that you have a fun-filled cooking time.
Grinders and mixers
If you love to cook elaborate meals, your savior is a grinder that could help you to cut down the preparation time. This is a gadget that can help you grind and mix food by just a push of a button. If shelling out money to buy one is a hassle, you could buy the handy three-cup choppers instead that can also serve the purpose to an extent. For those who do not require a gadget for any elaborate processes, you could buy a hand held mixer that greatly reduces the effort to be put in cooking. It is used for mixing, folding, beating and whipping food ingredients. If you require an all-in-one device, one could definitely buy a food processor.

 
Rubber Spatulas
A rubber spatula can be very useful while baking. It can be use for mixing batter, for scraping the batter off the bowls and for throwing down frosting on the cake as well. These are available in many colors as well as in different sizes.

 
Swedish dishcloths
These dishcloths can be used to clean the dishes once we are done with the cooking. These are made from a type of cellulose and can come in handy when you need to quickly rinse off grease from your pots.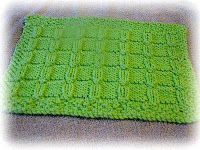 Pots and pans
Some basic types of pots and pans are essential. One needs to have a set of heavy thick walled pots in a Swedish kitchen. To start with one should go for a high quality Dutch oven   that is big in size and made of cast iron. Stock Pots can be used for preparing soups, pastas, and purées. Make sure that the one in your kitchen is heavy and large and heats up quickly so that it is easy to cook your favorite recipes. Another must have kitchen tool is a roasting pan. Non-stick cookware can be quite useful but make sure that you keep the steel utensils out of those. Along with these, one can have a deep fryer as well for those occasional crispy French fries.

 
Spoons
Spoons are a quintessential kitchen tool. It is important to have a set that comprises of a few gravy spoons; a big ladle for soups and gumbos. Make sure that your spoon set is of stainless steel type. The ordinary chrome plated spoons do not last long since they start to rust after repeated and heavy use. One can buy the roux spoon as well. It is mainly used to scrap off the bottom of a pot while preparing roux. One can also buy an ergonomically designed mashing spatula that can be useful in executing various tasks like preparing mashed potatoes and other vegetables.
It is important to have a stack of  few but essential and sturdy tools in the kitchen since these could help you concoct amazing recipes.
Image Credits: chefpaulblog.blogspot.com, plugmomtbay.blogspot.com
Swedish Kitchen Essentials