New Zealand Kitchen Essentials

31 Jul 2011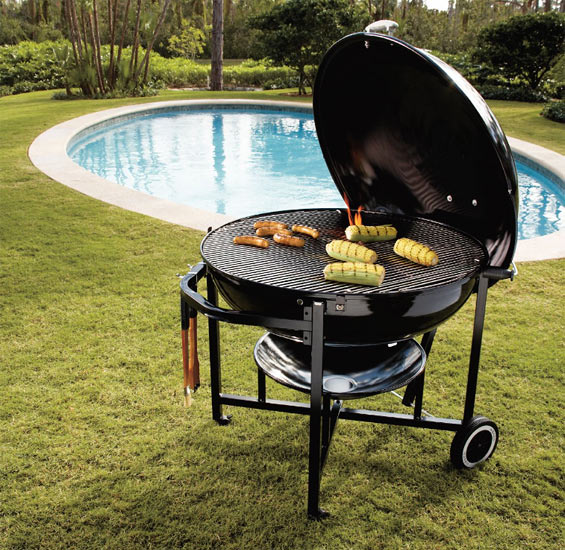 The actual reflection of amalgamation of cultures across the globe is visible in the food and kitchen of any New Zealand home quite vividly. It is equipped with whatever tools are in vogue throughout the world. We have brought, for you, an account of a few equipments which tops the list of New Zealand kitchen essentials.
A few must have New Zealand kitchen tools are as follows:
Charcoal Grill/Smoker
Hot smoked salmon fillet or a succulent smoked pork shoulder sounds quite mouthwatering. An NZ kitchen is all empty without a charcoal grill. Cooking over open tops and embers of a charcoal is the classic NZ way of cooking. The charcoal grills currently available in market have the option for smoking the food too. So, why not grab one before announcing a fully-set up New Zealand kitchen.
Scissors
A good pair of kitchen scissors is an essentials tool for an NZ kitchen since it is useful in tasks like shredding herbs, cutting cooked poultry, and trimming meat from fat.
Heavy-Duty Food processor
Since time is one commodity quite scarce in present scenario, there is no other life saver for a cook like a good food processor. Purchase a heavy duty food processor, and keep away from the cheap models, so that it lasts for a longer time and has the extra horse-power needed for heavy processing. In case you do not feel the requirement for one and would like to possess a gadget that has limited capabilities like blending, you could purchase a blender instead. It can be handheld and is used to whip up salad dressing, to emulsify sauces, and blend thick creamy smoothies. Modern day blenders come with a whisk and a chopper that can help you do away with the need of a food processor.
Fine mesh sieve
A sieve can be used to strain sauces, for sifting flour, for rinsing rice and beans and to seed out citrus fruits. One can buy a standard 5 inches sieve to cater to all these needs.
Roasting Pan
Another must have kitchen tool is a roasting pan. You can cook the Thanksgiving Turkey and roast prime rib of beef. After you have seared and roasted the meat, you can make sauce or gravy at the bottom of the roaster as well using the pan drippings provided. There will be no further requirement of purchasing the plastic pans for your kitchen once you have this classic equipment. One should look for a pan that has heavy construction and a sturdy handle.
A good Quality Knife
A sharp knife is one of the best investments for a kitchen. It saves a lot of energy, money and the labor to look for equipments like food processors and trendy cutters. You could bring in a 6 ½ inches chef knife and small paring knife to start with. With these two knives alone, nearly 90 percent of work can be completed in the kitchen.
Grater
A micro plane grater is very useful in a kitchen for tasks like grating hard cheese like pepperoni and for grating citrus Rhine. Its main use is for zesting, for fresh ginger and to grate chocolate to garnish desserts. This is one tool that one ought to keep in the kitchen drawer and a good grater would cost nearly $12.95.
Mixing Bowls
A glass or stainless steel mixing bowl is very essential in an NZ kitchen. One doesn't need to buy a set of bowls. One big mixing bowl would be fine for use. Avoid using plastic mixing bowls. Mixing is a lot lesser messy in a glass or stainless steel bowl.
Wooden Spoon
A sturdy, inexpensive wooden spoon can be used for stirring the dishes. Make sure that you do not buy a spoon with a flaky surface or a shaky built.
Image Credits: 5dollardinners.com, gearpatrol.com
New Zealand Kitchen Essentials