Cajun Kitchen Essentials

30 Jul 2011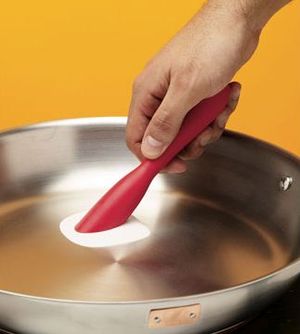 The aromatic and rustic Cajun cuisine is whipped up using simple cooking tools. It is said that an authentic Cajun meal is a three pot affair. One pot is dedicated to the main dish, second to rice, and the third is used for preparing any vegetable. Here is a guide to give a clear picture about the Cajun kitchen essentials used to enhance the Cajun way of cooking.
Some important Cajun kitchen tools are as follows:
Chef's knife
Many types of cutlery are put to use in a Cajun kitchen but if there is an option to choose only one, one should go for a chef knife that has a 8 to 10 inches long blade. It should have an ergonomic design i.e. a comfortable and textured handle so that the knife can be held firmly. The knife chosen should be made of stainless steel or carbon steel. A $20 Chef's knife would be perfect for a kitchen but make sure that you purchase a knife sharpener along with it.
Pan scrapers
No Cajun kitchen should be sans a pan scraper. Since Cajun dishes involve a lot of simmering and frying of dishes, the pans in the kitchen are bound to need the scraping off of the food deposits. These can also be used to keep kitchen countertops clean.
Kitchen Scissors
Scissors can be used to cut through meat or vegetables and are a boon for the chefs. Different versions are made for people who use their left hands to work. Make sure that you use one made up of carbon or stainless steel blades and that which has a comfortable handle to grip.
 Ladles and measuring spoons
Make sure that you use ladles that have sufficient capacity to be used for sauces and soups. Also, since a lot of dishes require them, make sure that you have a lot of ladles stacked in your kitchen. You could use ladles with flat, diamond shaped bottoms for better pouring or stainless steel or melamine types. Measuring spoons can be used for getting the right quantity for the right dish since precision is very important to come up with a perfect dish.
Hand mixer
One of the common gadgets that should be present in a Cajun kitchen is the hand held mixer that greatly reduces the effort to be put in cooking. It is used for mixing, folding, beating, and whipping food ingredients. Make sure that you do not confuse a mixer with a blender.
Cutting board
A hefty wooden board is a quintessential tool in a Cajun kitchen. It can serve many basic purposes like everyday cutting, chopping, and even serving cheese at a party. A large board can be used for simultaneously placing different items to be chopped at different corners during the stages of preparation of a meal.
  Metal Pancake Flipper
A pancake flipper comes in handy when you need to flip those hot pancakes cooking on the skillet. Make sure you buy a stainless steel flipper that has a thin built and that is able to slide under the pancake quite easily.
Roasting Pan
Another must have kitchen tool is a roasting pan. There will be no further requirement of purchasing the plastic pans for your kitchen once you have this classic equipment. One should look for a pan that has heavy construction and a sturdy handle. This tool can last for generations to come and is a must buy.
Mixing bowls
It is essential to have a set of mixing bowls in a Cajun kitchen for all the mixing and mincing tasks. The minimal requirement is a set of three mixing bowls that are durable, heat resistant, and lightweight for all the cooking and baking activities. The rubber base rings under these bowls make them safe to be put up on the kitchen counter. Stainless steel versions of the mixing bowls are also available in the market.
Stock up your Cajun kitchen with the above mentioned tools and gear up to whip up some Cajun specialties!
Image Credits: bookofjoe.com, toolskitchen.net
Cajun Kitchen Essentials