Canadian Kitchen Essentials

24 Jul 2011
Canadian cuisine differs from one region to another across the country. It is thus quite difficult to fathom a single list of kitchen essentials for a Canadian kitchen. Here is a reference guide to the Canadian kitchen essentials which will give you a vivid if not wholesome idea of what tools to bring in to set up your Canadian kitchen.
The must have Canadian kitchen tools are:
Wooden Spoon
A sturdy, inexpensive wooden spoon can be used for stirring the dishes. Make sure that you do not buy a spoon with a flaky surface or a shaky built.
Whisk
A Whisk is a very important tool in a Canadian kitchen. For a quick omelet or other quick bites, you need to have a sturdy whisk in your kitchen. Make sure that your whisk does not have any bends.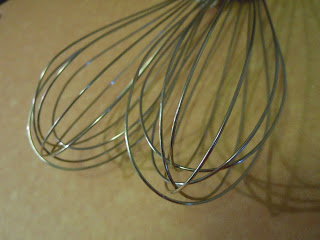 Metal Pancake Flipper
A pancake flipper comes in handy when you need to flip those hot pancakes lying in the skillet. Make sure you buy a stainless steel flipper that has a thin built and is able to slide under the pan cake quite easily.
Soup Ladle
It is used to scoop up and serve soup, lasagna and other stuff.Usually made up of stainless steel alloys, ladles do come in made up of aluminum, silver, plastic etc. These are typically very long terminating into a bowl shape.
Knife Set
For all the tasks ranging from slicing vegetables to quartering a chicken, a Chef's knife is required. To suit the budget and suffice the need one needs to buy a set of forged knives i.e. the steel of the blade is embedded till the bottom of the handle, to the slicing and dicing of meat and vegetables. A $30 chef knife can suffice the need .But make sure that u take it to the knife store occasionally to keep it sharp. In that case one can get a Paring knife too for coring apples or cutting strawberries. Also, make sure that you buy a bread knife to cut and slice bread and a knife sharpener to sharpen your main weapons of task in the kitchen.
 Hand mixer
One of the common gadgets that should be present in a Canadian kitchen is the hand held mixer that greatly reduces the effort to be put in cooking. It is used for mixing, folding, beating and whipping food ingredients. Make sure that you do not confuse a mixer with a blender.
Roasting Pan
Another must have kitchen tool is a roasting pan. You can cook the Thanksgiving Turkey and roast prime rib of beef. After you have seared and roasted the meat, you can make sauce or gravy at the bottom of the roaster as well using the pan drippings provided. There will be no further requirement of purchasing the plastic pans for your kitchen once you have this classic equipment. One should look for a pan that has heavy construction and a sturdy handle. This tool can last for generations to come and is a must buy.
Mixing Bowls
A glass or stainless steel mixing bowl is very essential in a Canadian kitchen. One doesn't need to buy a set of bowls. One big mixing bowl would be fine for use. Avoid using plastic mixing bowls. Mixing is a lot lesser messy in a glass or stainless steel bowl.
  Cutting board
A hefty wooden board is a quintessential tool in a Canadian kitchen. It can serve many basic purposes like everyday cutting, chopping and even serving cheese at a party. A large board can be used for simultaneously placing different items to be chopped at different corners during the stages of preparation of a meal
Image Credits: perfectpancake.net, canadianscratch.blogspot.com, tara-sean.blogspot.com
Canadian Kitchen Essentials