New York Kitchen Essentials

20 Jul 2011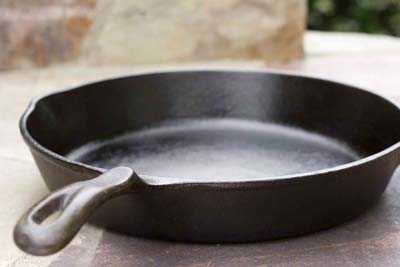 A gourmet expert or a newbie donning the chef's hat, all require a few essential tools to grace the kitchen counters. But if you are living in the city of the fast and the furious i.e. New York kitchen space is not abundant. Sometimes a New York City kitchen may be just as big as your closet. So, here is a guide to understand that what should be the essential tools in a New York kitchen.
Some basic tools that can be useful in a NYC kitchen are as follows:
 Knife Set. For all the tasks ranging from slicing vegetables to quartering a chicken, a Chef's knife is required. To suit the budget and suffice the need one needs to buy a set of forged knives i.e. the steel of the blade is embedded till the bottom of the handle, to the slicing and dicing of meat and vegetables. A $30 chef knife can suffice the need .But make sure that u take it to the knife store occasionally to keep it sharp. In that case one can get a Paring knife too for coring apples or cutting strawberries.
A large Skillet. A cast iron, $30 dollar skillet can be used in a kitchen to fry steak, eggs, sauces. Make sure that you do not purchase a small one. It is always better to have a large skillet so that it can serve all purposes.
Mixing Bowls. A glass or stainless steel mixing bowl is very essential in a New York kitchen. One doesn't need to buy a set of bowls. One big mixing bowl would be fine for use. Avoid using plastic mixing bowls. Mixing is a lot lesser messy in a glass or stainless steel bowl.
Wooden Spoon. A sturdy, inexpensive wooden spoon can be used for stirring the dishes. Make sure that you do not buy a spoon with a flaky surface or a shaky built.
Whisk. A Whisk is a very important tool in a New York kitchen. For a quick omelet or other quick bites, you need to have a sturdy whisk in you kitchen. Make sure that your whisk does not have any bends.
Swiss Peeler. A Swiss Peeler can peel the skin off a butternut squash or a carrot within seconds. A must have for all vegetable lovers!
Grater. A micro plane grater is very useful in a kitchen for tasks like grating hard cheese like pepperoni and for grating citrus Rhine.
Tongs. A pair of tongs can be used by lefties and righties alike to avoid burning fingers and other accidents. It can be used for lifting hot pans and are an indispensible kitchen tool.
Thermometer. For those who love to cook meat, this is one of the most essential tools that you need to have in your small New York City kitchen. You can buy a cheap and useful $10 version or a fancy $100 one which is a little more convenient to use. Make sure that you calibrate the thermometer before use by sticking it in ice-cold water or boiling water and then reset it.
Stock Pots. These are used for preparing soups, pastas, and purées. Make sure that the one in your kitchen is heavy and large and heats up quickly so that it is easy to cook your favorite recipes.
Scale. For those who are into baking, a scale is a must have in the kitchen. You get the right measurement s for the right bake and voila a perfect dessert is ready!
All these tools can be stacked up in tiny kitchens to whip out large scrumptious meals .A New York kitchen is incomplete without these since they cater to the need of saving space and cooking a meal right!
Image Credits: wildtreecooking.blogspot.com
New York Kitchen Essentials