How To Clean Convection Oven

16 Apr 2011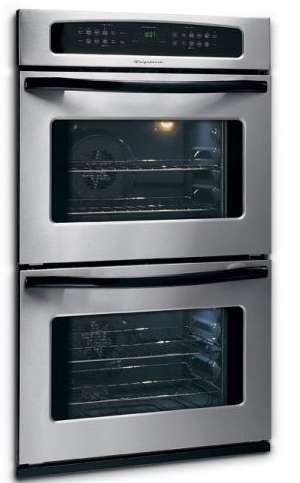 Thinking about how to clean convection oven? Here are some wonderful tips and tricks to clean this appliance. This machinery is an alternative to a conventional oven and does not really get used on a daily basis.  However, it does get dirty from time to time and needs to be maintained in order to have it working in top condition.  These guidelines should at least make you more knowledgeable about the cleaning task.
Guidelines
Take out the racks of the convection oven and put them aside. These will be washed later.

 

Use an oven-cleaning productand spray it on the interiors of the oven liberally. Make sure you read the instructions listed on the cleaning product. Most cleaners are not very good for your skin so put on some dish washing gloves. You could always opt for a natural cleaner as well.

 
Use a slightly abrasive scrub to get rid the spills, build up and stains. Concentrate on the trouble spots with a cleaning brush or washcloth. Wipe away remains from the cleaner when you are done. If you stumble upon any spots that are too stuck-on to remove effortlessly, place a wet cloth over the spill so that it can be loosened enough to take out It should now wipe off without any hassles.

 
The racks that you placed aside can now be washed with soap and water. Use a sponge to scrape off all the food particles collected.  Let the racks air dry or wipe with a dry cloth. Once the insides of the convection oven are clean, replace the oven racks.
Of course, the best way to keep your convection oven clean is deterrence. Be sure to wipe up liquid spills as soon as they occur instead of letting dry and cause build up. This will make cleaning convection oven a lot harder.
Image credit - calfinder.com 
How To Clean Convection Oven