How To Clean Refrigerator

14 Apr 2011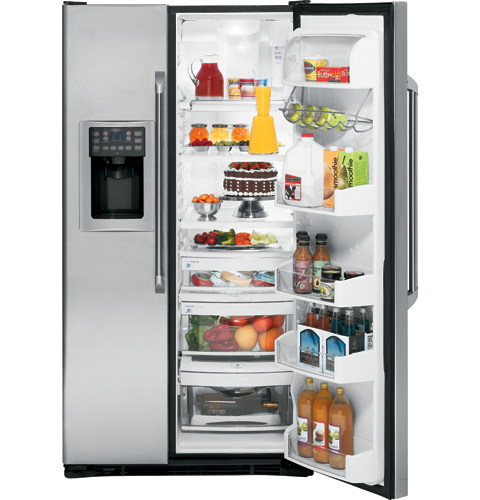 Thinking about how to clean refrigerator? Look no further, here is a comprehensive guide on how can get the job well done.
Guidelines
The first step would of course be to empty out all the shelves and the door of the refrigerator.  Toss all unwanted and expired condiments and foods.

 

You want to do a thorough job of cleaning out this machine so you need to remove all the shelves and drawers. If these are made of glass and ceramic don't wash them right away as they might crack and break. Wait till they reach room temperature and then wash with soap and water.

 

Now that the refrigerator is all bare inside you can really get into all the nooks and crannies and scrub it down clean. The best way to get started on this task is to start from top down.  A soapy sponge should get rid of most stains but the stubborn ones may require a more abrasive brush. Make sure you have both handy.  Make sure to keep washing out that sponge as it gets dirty or keep several sponges at hand if you don't want to keep washing it out. Rag clothes will also do the trick. After getting done with the insides, work on the doors.
By this time your shelves and drawers should have warmed up. Clean these out thoroughly and dry them out.  The glass can get slippery when washing with soap and water so wear some dishwashing gloves to prevent any accidents.
Take a dry cloth and wipe down the insides of the fridge till is all dry, don't forget to do the insides of the doors as well.
Before you put back all the jars, bottles and dishes, it would be a good idea to wipe them clean as well. A sticky ketchup bottle or a jelly jar may have some build up. Wash these well and then put them back in the refrigerator.
Next comes the freezer. This is basically doing the same thing all over again. Empty out the freezer and toss expired items. There are rarely any spills in the freezer so you should not have a hard time cleaning out this section. Use a soapy sponge and a dry cloth to clean and dry it out.
You can't forget the exteriors of the refrigerator when doing a comprehensive clean up. Wipe down and clean the outside of the refrigerator using warm soapy water and a sponge. If you have a stainless steel refrigerator, you'll need to use a soft non-scratching sponge, and vinegar or a window cleaner to keep the surface gleaming. Remember to clean the rubber gasket seal as well as grime often tends to collect here.
There you have it, refrigerator cleaning made easy and simple. You can involve your kids as well in this activity and make it into a fun task for everybody.
Image credit - sonienterprise.in
How To Clean Refrigerator