How To Use A Peugeot Pepper Mill

28 Mar 2011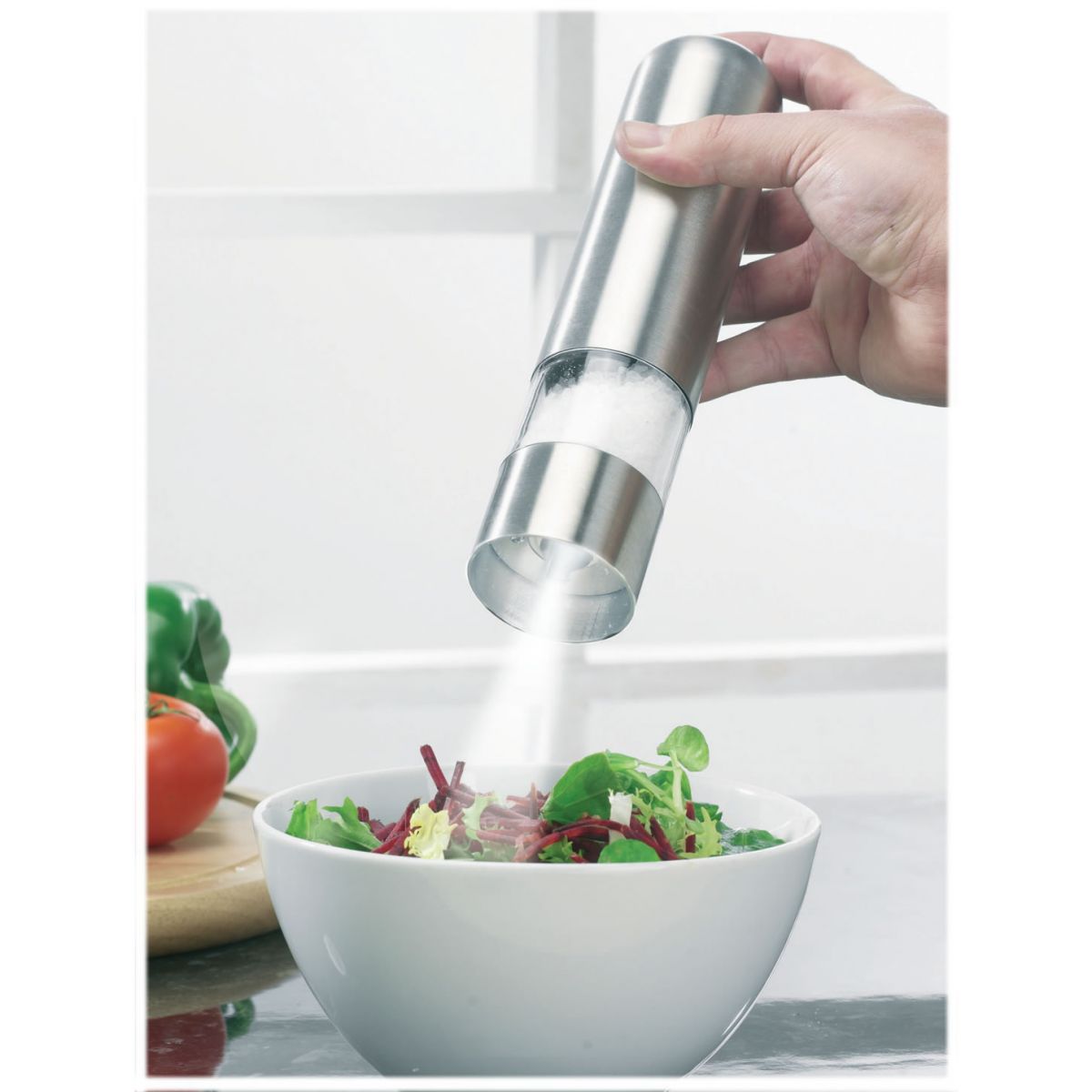 Use a Peugeot pepper mill to grind the hard pepper for culinary uses. Peugeot manufacturer of connoisseur food mills for different spices, including mills for pepper, salt, wet salt, nutmeg and even dried chili peppers. 

People who do not choose to grind pepper by hand can add peppercorns to an electric mill. The mechanism of all pepper mills differs from one another. So the choice to select electric mill is left to the user.

Pepper mills are made from durable case-hardened steel, for its exacting machining and long term performance. Through case hardening, the grinding head is tempered to the point where it becomes as hard as a ball bearing.
Tips to use pepper millet:
Things we will need:
Peppercorns
Peugeot electric pepper mill
Methods of preparing pepper millet:

Make sure to use whole peppercorns in your pepper mill. They should be required to have a diameter of less than a ¼ inch. Load the peppercorns into the top of the pepper mill.
For stainless steel mills, we need to turn the top of each pepper mill clockwise to grind the peppercorns. If the mill is electric just press the button. It will automatically turn in the correct direction.
For Auberge pepper mills one needs to turn the ring at the bottom of the machinery to adjust the grind. We can make it coarser or finer, depending on the outcome we wish to attain.
For Banquet pepper mills, we need to use the thumb wheel underneath the cap to adjust the grind.
For Vendome wood and acrylic pepper mill to make the grind finer or coarser we need to turn the metal nut at the top of machinery.
Commerce u'Select has a predefined grinds. Grasp the bottom of the Commerce u'Select acrylic and stainless steel pepper mill to adjust it as per user's preference.
In Chateauneuf wood and stainless steel pepper mill, we need to locate the stainless steel ring toward the bottom of the machine to turn it on. We can set it according to the user's preference.
In a pepper mill is used to grind hard peppercorns. Salt is highly acidic and it can easily wear away steel machinery, so it is never recommended to be used in a pepper mill. Soft peppercorns like the green and pink varieties results in clogging the mechanism, so they should only be used when they are more than the hard peppercorns.
In a salt mill, it's recommended to use only dry salt crystals grinding. If Wet salt crystals are used, changes of machine clogging are more.
Use a Peugeot pepper mill to grind the fresh pepper for culinary uses.  For more information on Peugeot pepper mill, logon ifood.tv. 
Image credits:  binbin.net 
How To Use A Peugeot Pepper Mill