10 Items Every Green Kitchen Must Have

22 Mar 2011
Before knowing about items green kitc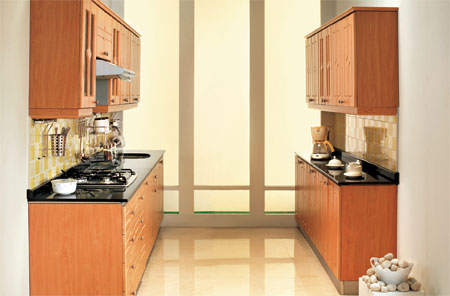 hen must have, we should know what green kitchen is. Green kitchen is energy efficient kitchen and the design and green kitchen items help fight pollution, encourage recycling, and use of non-sustainable material. Green kitchen is a small kitchen resolution for green planet and organic lifestyle.
What a green kitchen must have inside
A green kitchen should have optimum functionality like normal kitchen. A kitchen gets function depending on its accessory. A few green kitchen items are mentioned here which are integral part of kitchen efficiency and storage.
Recycled bulk bags are cloth bags and are available with food department stores. These bags are made of natural materials mostly and are washable. These bags are used for keeping flour, nuts, and beans and a green kitchen must have items.
Canning jars are the backbone of kitchen storage and should be available in a green kitchen in plenty of number with wide variety of sizes. These canning jars are available in local market and in stationery shops.
Green kitchen is all about helthy and organic life. Sprouts are the most recommended organic food materials. You must include a good sprouting device in your green kitchen item list.
A gallon crock is a green kitchen must have item because it is the best item for lacto fermentation of CSA vegetables. Use of lacto fermentation process reduces the use of energy; the old crocks are some time available in thrift stores; however Harsch is the best brand about a new purchase.
Miso paste is a wonderful probiotic foods; besides healthy foods Miso paste is  one of the popular green kitchen items nowadays.
Coconut oil is a great organic oil and hence a must have item in a green kitchen. It has versatile qualities like great taste, replaceable with butter, organic, chemical-free, and skin friendly type. It has great shelf life as well. A green kitchen must have used coconut oil as their frying oil.
Rapadura is a natural unrefined sugar and made of raw dries sugar cane juice and it looks like dust. It is accounted as the greenest sugar and an essential green kitchen item for going green.
Green kitchen must havecutting board made of woods because it is recyclable. Green life concepts promote consumption of fresh vegetable instead of processed items. You have to have one cutting board to do justice with your farm-fresh veggies.
It is always better if you use a biodegradable soap in green kitchen for wide array of uses; although there are multiple varieties in market, Dr. Bronner's 18-in-1 Castile Soap is a trusted name and a green kitchen must have safety item.
The Encyclopedia of Country Living has bagful DIY ideas for kitchen management. You must have it in your green kitchen.
Now you have fair idea about green kitchen must have items; however, there is nothing called optimum. You can add some items in our green kitchen item list.
Image credit: ifood.tv
10 Items Every Green Kitchen Must Have