How To Choose A BBQ Grill

16 Mar 2011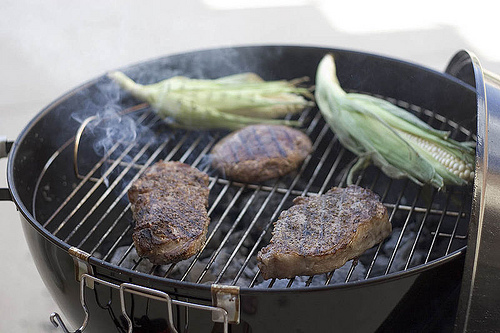 How to choose a BBQ grill? What is the budget? How often will I use it? What do I cook most often? How will I use it? The decision was an arduous one. After a thorough research, I was able to figure out what's best for me. I have shared some tips on choosing a BBQ Grill in this blog.
The first step in grilling is choosing a BBQ grill which suits the requirement. There are two types to choose from:
This brings us the question, what would be the budget:
Price of a new gas barbecue starts anywhere from $150 to $6000 or more for a custom made model on request.
If you're looking for a barbecue that has enough features to meet your outdoor cooking needs, then you can afford one in between $300 to $500 for a respectable model.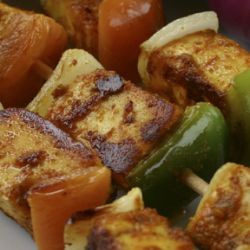 To determine this we need to understand, how often will the new barbecue be used?
If you use your BBQ Grill on a daily basis, the biggest concern will be sturdy construction and fuel, as it requires big tanks of propane.
The major concerns for using your BBQ Grill weekly would be ease of maintenance then fuel. Ease of maintenance is a euphemism for cleaning.
The use method
Look for a pre-assembled grill that has been welded together. These welds will assure sturdy construction and will further help to fend off rust. Easy assembly and die-cut parts for a tight fit are essential.
Warranties are very important. Look for a grill with a long warranty period. Buy a BBQ with warranty not less than five years on charcoal grills and ten years on gas grills.
Always buy product from a company who have reputation for great customer service and quality products. Be sure replacement parts are easily accessible. Preferably you should be able to buy the standard parts at a retail store near you . . . grates, ignition systems, covers, etc.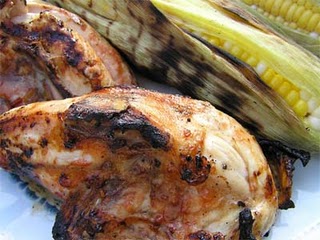 Points to consider before choosing gas or charcoal BBQ:
Gas Grills:

Construction:  

Just like charcoal grills, this unit is baked on porcelain-enamel finish, high-grade steel and welded legs.
An expert will be able to determine the quality of the product, just by simply lifting the lid of the BBQ.
The cooking system should have a minimum of three independent burners. This will ensure the ability to cook using indirect heat, allowing the most precise fire control usage.
Charcoal Grills:

Construction:

Charcoal gas grills are a modern option. The charcoal grills with a small propane tank for lighting the coals, just like a gas grill.
Charcoal grills are relatively inexpensive.  A basic unit costs between $50 and $150 and High end units range from $300 to $400.
Sturdy steel construction with a baked-on porcelain-enamel finish.
Heavy-gauge charcoal grates.
Deep, easy-to-remove ash catcher for easy clean-up.
Adjustable-height heavy-gauge nickel or chrome-plated aluminium cooking grate, hinged for adding coals easily.
Portables should have a locking lid for safety when transporting.
So, you should now be comfortable taking the first step in your grilling experience, choose a BBQ grill, which will reward you with some of the best food you have ever tasted.
Image credits: bbqtipsgalore.blogspot.com , funnfud.blogspot.com , infobarrel.com
How To Choose A BBQ Grill