How To Use A Slow Cooker In Kitchen

16 Feb 2011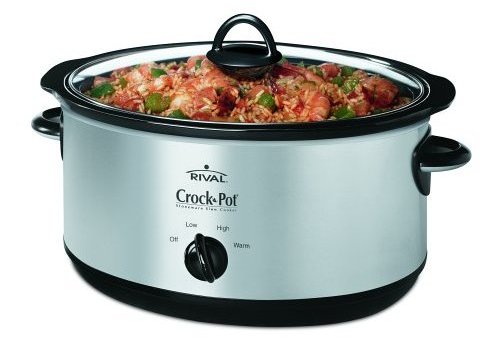 If you are looking at saving time in the kitchen, use a slow cooker. It is great for when you are in a rush, because all you have to do is fill it in and turn it on. Your meal will be cooked and ready by the time you are back from your errands. Here are a few tips for using a slow cooker.
Using A Slow Cooker
While using a slow cooker, cook the food at HIGH for the first one hour and then reduce the intensity to LOW, because this is good for food safety.

 
Remember to never use a slow cooker to defrost your frozen food. The best way to cook frozen foods in this cooker is adding them after they have been thawed to room temperature.

 
 A slow cook pot only needs to be two thirds filled with water, because food will not cook well if it is filled to the top, and it will cook too much if the water level is less.

 
If you are using the slow cooker to cook poultry, remove the skin and trim the excess fat. This is because fat will melt and will leave an unpleasant texture on the meat. Also, as fat cooks fast, the poultry will retain the thick juices.

 
When you use a slow cooker, you have to understand that the meat will take about 8 hours to cook in slow flame. Therefore, it advisable that you use cheap cuts with less fat. If you are using the cooker for vegetables, then layer them at the bottom of the pot.

 
Another thing you should never do when you use the slow cooker is opening the lid to stir and check on the progress. This causes the heat within to escape, resulting in a longer cooking time. The best way to check on the food when using a slow cooker is to spin the cover until the condensation falls off, before looking inside.
Some Pointers
When you use a slow cooker, add seafood only towards the end of the cooking process in order to avoid over cooking.

 
If you want to give the meat that you are cooking, some color, then brown it before you use the slow cooker.

 
And if you want to add spices while you use the slow cooker to cook food, the do so in the last half hour. Tabasco sauce and pepper will become bitter if cooked for too long.

 
While you use the slow cooker to prepare dishes, do note that the dairy products can only be added during the last 30 minutes and tender veggies like mushrooms, tomatoes and zucchini should be put in during the last 45 minutes. 
​
Take a sneak peak at the demo below and learn to be a master of slow cooker techniques.
Image Credit: nutritionknowhow, andersau 
How To Use A Slow Cooker In Kitchen