Tips To Buy Cooking Equipment For Restaurant Kitchen

14 Feb 2011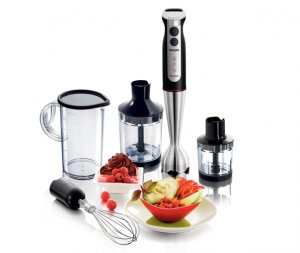 If you are planning to open a new restaurant then you probably need variety of cooking equipment. There are so many things that are needed for a restaurant kitchen that can leave you bit confused. Here is a guide that will give you basic tips to buy cooking equipment for a restaurant kitchen.
A restaurant is a place that should be ready round the clock or at least for as long as it is open to serve food to as many customers as it can accommodate. The restaurant cooking equipment can be acquired from the market depending on the capacity of the restaurant and the number of people that the restaurant can fill at any given time. Hence based on this, ideal cooking equipment is important to make good food with less money. The cooking equipment for a restaurant must take account of the cooking range and the ventilators which are essential for a restaurant since a lot of cooking carries on daily.
It also includes the cooking oven which helps decrease the usage of gas for cooking. Hence the cook need not use the stove for cooking all the required items in the menu. Some of them can be done with the oven. Deep fryers should be available for the purpose of deep frying meat, chicken etc.
The equipment range also includes chair boilers and griddles which are usually used in restaurants which also serve non vegetarian food. The other cooking equipment that can be brought for a restaurant includes commercial steamers, commercial toasters, warming and holding equipment and waffle and crepes machines.
The buyer has an option of  range of capacity in each of the above mentioned cooking equipment to choose from. So the product should be selected based on the capacity of the restaurant and the number of people employed by the owner to cook food for the customers. The deliveries of the products that are bought are done by the company itself and most of them give free shipping however shipping costs depend on the company.
A restaurant's kitchen should be filled with the necessary kitchen equipment which will help to achieve good quality of food. A detailed study of the restaurant's menu is very important as they influence much on the cooking equipment selection. Equipment which makes cooking easier and less time consuming should be selected so as to improve the efficiency of the restaurant and satisfy the customers. All the basic restaurant cooking items should be present in sufficient numbers and the auxiliary equipment should be bought based on the requirement.
I hope after going through this guide, you must have got a basic idea on how to buy cooking equipment for restaurant kitchen. So buy the cooking equipment carefully and all the best to your new venture.  
Image credit - ifoodtv
Tips To Buy Cooking Equipment For Restaurant Kitchen