Essential School Kitchen Equipment
14 Feb 2011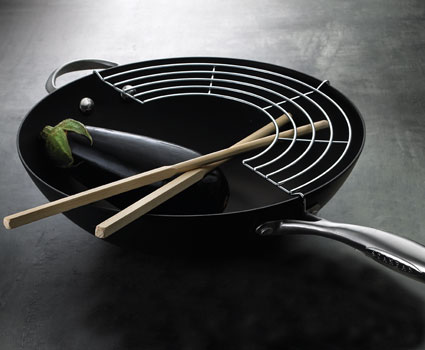 Few weeks back one of my friends asked me to help her out with the list of essential school kitchen equipments. Basically there is no difference between the school and regular kitchen but certain differences do arise in periphery. You need to treat the school kitchen as any regular commercial kitchen, still its unlike many commercial kitchens. 
Here goes my take on the kitchen equipment to be used in school:

 
Skillet: This is an essential school kitchen equipment because it is important for preparing various dishes.  You can choose from various sizes of skillets, which comes in different types of materials. The skillet is perfect for cooking chops, and steaks.

 

Wok:  I don't think there is any need to say that woks are essential school kitchen equipments because they are important for steaming and braising. I think the one with a lid will be good for the school kitchen.

 

Saucepan: This is also one of the essential school kitchen equipments which allows you to heat or reduce the food. Normally the saucepan is used for boiling or stewing food.  You can choose from various kinds and sizes of saucepans.

 

Roasting Pan: This kitchen equipment aids you in roasting the food.  I would suggest that instead of opting for very large or very small roasting pans, you should go for medium sized roasting pans.

 

Knives: I don't think there is a need to say about its importance because they are the soul of the kitchen. This kitchen equipment comes in various sizes and you can choose from various kinds of knives such as paring knife, serrated knife and slicing knife.
 

Recently I came across some good blogs regarding kitchen equipments and kitchen designs. You can read those blogs at ifood.tv. 
Image Courtesy: iron-woks.com
Essential School Kitchen Equipment