What You Need To Know About Pizza Equipment Leasing
14 Feb 2011
Pizza equipment leasing can get tricky if you do not have enough guidance while getting into a lease agreement, but that's not to say leasing pizza equipment is a headache in itself. There are many advantages of leasing pizza equipment rather than buying them and here are some tips so you have a better understanding of what to expect while leasing.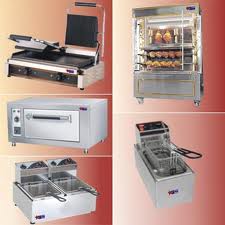 Primarily, why you should be looking for leasing is because owning the equipment will not produce any sort of revenue. Large cash outlays can be avoided when you go for leasing and redirect those funds for other purposes.
So some of the basic advantages of equipment leasing are that; conservation of capital, tax savings, improved cash flow, simplified recordkeeping, fixed lease payments for a longer period of time, easier allocation of cost, cleaner balance sheet, overcoming budget limits and liberal credit criteria.
Do a research on the leasing company before getting into an agreement with them. Ensure the equipment is in proper running condition before taking them out to your place. Ask for a demo of the equipments, if necessary, from where you are leasing so as to avoid any future complications with regard to the equipments.
Make a list as to what you would need in terms of leasing. The most important ones you would need to lease are; pizza dough mixer, automatic dough press, dough sheeter, pizza tools, slicers, racks and ovens.
Image Credit: sabarikitchenequipments.com
What You Need To Know About Pizza Equipment Leasing