Tips To Buy Plate Warmers
13 Feb 2011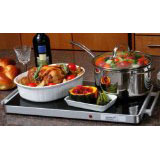 Plate warmers are those that are used to keep the food warm and hot enough for being palatable. This is one of the ingenious ways to keep the food warm enough that you get the chance to serve the hot food hot in your party. Of, course the problem getting a plate warmer for your catering service is important and you will find yourself making the best out of your plate warmers.
The plate warmers are usually found in various shapes and type that can be purchased for suiting your occasions. Each type of plate warmers are designed to match the occasion, for example, oval shaped plate warmers are designed for an occasion marking the luxury and elegancy. These are also known as chafing dishes and are much appreciated for these kinds of stylish appearance, which makes them look clean and glossy. These days these chafing dishes comes cordless with the capacity to be preheated and used to keep the food warm till the end of the function, with the power of 8 minute heating ability using a AC outlet.  These chafers are best complemented by glass serving dishes and ceramic plates.
Some of the various plate warmers available in the market will include cordless plate warmer, Paderno world cuisine plate or dishes, professional tray warmers, round hot plates, deluxe Shabbat warming trays and convection plate warmers. When you do an online search for plate warmers, you will find yourself confused and not knowing what to buy. Here are some ideas that you need to consider in choosing the right plate warmer, as now you have some idea of getting a plate warmer.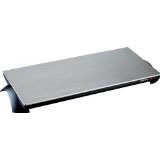 If you are thinking of keeping the foods in an enclosed vessel, then you need to go for a convection plate warmer, while hosting your home party, you will need to use something like the cordless plate warmers and deluxe Shabbat warming trays to keep the food warm in the serving trays. Round hot plates are meant for outdoor parties, which will also include the professional tray warmers and cordless plate warmers.
While you need to check on the clearance certificate for the electrical goods, you also need to check on the style, the kind and the design of the plate warmer based on your needs. Decide once you enter the shop.
Image Credit 1:platewarmer.org, Image Credit 2: platewarmer.org
Video Credit 1: platewarmer.org
Tips To Buy Plate Warmers