Tips To Buy Catering Ovens

11 Feb 2011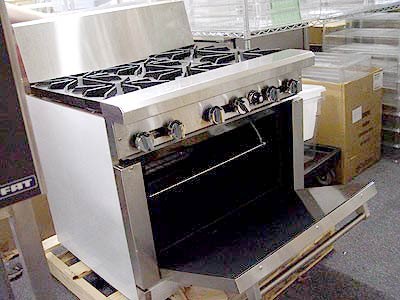 Catering ovens are very important equipment in the catering industry. It serves varieties of purposes, and is needed almost in any kind of catering establishment. Be it a 7-star hotel or a resto bar getting the right catering oven is very essential. So, what are the things you should keep in mind while buying catering ovens? Here are a few tips to buy catering ovens effectively.
The most important thing you should think about while buying a catering oven is 'why do you need it?' This refers to the purpose the catering oven will solve. If you need a catering oven to serve a huge crowd then indeed you need a big and powerful one. On the other hand if you are catering to a small crowd then a comparatively smaller oven will be better.
Secondly, you need to analyze the mobility of your catering oven. Depending on this you can choose from a huge range of ovens which are mobile or bigger ones which are fixed to a place.
Buying a catering oven is a long time investment. So you should take care to do a thorough research of the different kinds of catering ovens available before picking up one. It is better to pick up an expensive oven which will last you longer than a cheaper one which you may have to change in few years. Durability is an important factor that one needs to keep in mind while buying a catering oven.
When you have decided to buy a catering oven, do a research on the net about the different types of catering ovens available. This will help you to understand the various functions of the ovens and also you will get an idea of the price. You should pick up an oven which is not very expensive and yet of a very good quality.
Last but not the least, always buy catering ovens from reputed kitchen suppliers. Buying branded catering ovens gives you a guarantee of its sustainability.
Image credit: home.howstuffworks.com
Tips To Buy Catering Ovens