10 Essential Fast Food Equipment

11 Feb 2011
Although fast food is not recommended by doctors, fast food equipment is in great demand.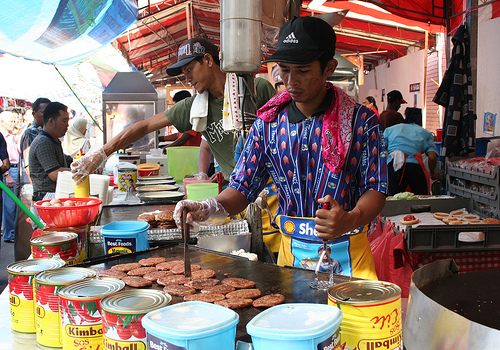 This is due to the busy schedule of people. They hardly have time to arrange for ingredients and equipment to cook. Thus, fast food is gaining popularity. In recent times there have been many fast food counters popping up like mushrooms. Some essential fast food equipment is needed to start off a fast food counter. Let us see what they are.
Commercial deep fryer– This helps you to fry and serve hot and crispy fries, chicken nuggets and fried chicken. These fryers can also be used to fry desserts like donuts.
Sandwich stations– The more you invest on a sandwich station, the better it is. The sandwich station displays wide range of ingredients and sauces, making it easier for your customers to choose the right filling. This station is necessary as you can make fresh sandwiches in front of the customer's eyes and they simply love it.
Char grill- This is essential if you are putting up a stall for burgers and hot dogs. The smell of the fresh grilled burger is mesmerizing to the hungry customers. 
Kebab machines– Kebab have become popular. Kebabs wrapped in tortillas or pita bread or just served with salad is a mouth watering snack.
Counter top gas griddles– This is used mainly for grilling or cooking various ingredients. This is also used to warm up meals and also cook some sizzling dishes.
Bratt pan– A bratt pan is used to cook large quantity of food at one go.
Pasta cooker– Helps to cook the pasta while you are preparing the sauce.
Sandwich griller– Grill the sandwiches and serve them hot and fresh.
Microwave – Is very essential as you can heat up end number of things in a whiz.
Vertical cooling display– Everyone wants some drink to go with their snack. Stacking water and cold drinks is a good idea.
This list of essential fast food equipment can help you set up your own fast food shop.
Image credit: flickr.com, aromacookery.com 
10 Essential Fast Food Equipment