10 Essential Industrial Kitchen Equipment
10 Feb 2011
If you consider knives, spoons, forks, measuring cups, a few pots and pans as essential industrial kitchen equipments, think again. There are few other industrial kitchen equipments that one cannot avoid in an industrial kitchen. Here is the list of 10 Essential Industrial Kitchen Equipment.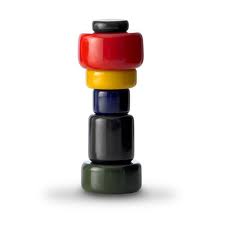 Pepper grinder: Ever wondered why pasta at your favorite restaurant tastes so great? One possible reason is that they don't use pre-grounded supermarket pepper. What they use is a pepper grinder to create maximum flavor without adding extra fat or calories. Pepper grinder makes the dish great both in taste as well as intensity and hence is an essential industrial kitchen equipment.
Bins for bulk storage: The most important thing for every kitchen be it commercial or home, is to get a bin to store whole foods in bulk. Industrial kitchens, which usually buy foods like dried beans, whole-wheat flour, lentils, grains in bulk, must have a convenient, airtight, bug-resistant bulk storage system. Some 20-gallon bins are simply perfect for such storage.
Steamer basket: Ever wondered why you love the same vegetables at restaurants? Because they are crisp, tender with their colors intact. The credits of this wonder goes to metal steamer basket, which can be bought at as low as $10 price. So next time you find steamed vegetables tasty at your favorite restaurant, give thanks to the steamer basket instead of the chef.
Box grater: Possibly families have adopted box graters from the industrial kitchens, which use fresh grated cheese on pizzas and zucchini for zucchini pancakes. These box graters with four faces for different kinds of grinds are perfect industrial kitchen equipments.
Food scale: Believe it or not, food scale is the perfect way to serve exact quantity of food to a diner. Be it four ounces of meat or 10 ounces of vegetables, you will be able to measure exact weights and more accurately produce a recipe. Cheap mechanical versions of this industrial kitchen equipment are easily available in stores.
Stick blender: When you are short of puree for a cup of hot soup, instead of looking to chop the ingredients in a regular blender, go for a stick blender. It is easy to cleanup and cheap to buy.

 
Microplane grater: What makes handheld microplane zester one of the essential industrial kitchen equipments is its ability to up your flavor factor with least efforts and absolutely no time. It's really fun to hold and easy to grate nutmeg, finely shred parmesan and mulch garlic.
Large nonstick skillet with lid: Who would not like to have oil-free food? Calphalon One Infused Anodized pan is not something you find people using at home – this nonstick skillet with lid is an essential industrial kitchen equipment too.
Food processors, skewers and tongs, kitchen shears and a slow cooker are few other essential industrial kitchen equipments that are used in commercial kitchens. Read more about industrial kitchen appliances.
Image Credit: aplusrstore
10 Essential Industrial Kitchen Equipment