How To Design A Basement Kitchen
10 Feb 2011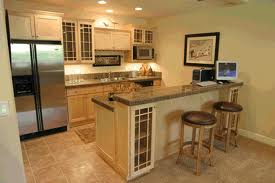 If you are someone who loves to utilize every inch of space available in your house, you will love reading about our ideas for a basement kitchen. A basement can make for a very sensible kitchen space, especially for entertaining. 
1. Ventilation
The ventilation of your kitchen space is important, especially if you are planning to install one in the basement. Since cooking food involves fumes of all kinds, you need a good ventilation system. A good exhaust fan, or even two, connected to a shaft opening to the outside is an essential part of your basement kitchen.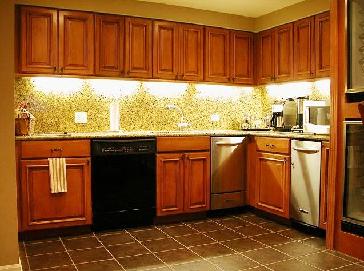 2. Lighting
A good lighting system can make or break the ambience of your basement kitchen. If you have just one skylight or ventilator, you can use mirrors to reflect the light. Use bright colored cabinets and furniture to help the light spread evenly. Try to lighten up your basement kitchen just like you would your living room, which will give your guests a welcome feel.
Other Articles You May Like To Read:
Image Credit: homeadvisor, Quailhomes.com
How To Design A Basement Kitchen