Tips To Buy Bar Supplies
10 Feb 2011
Getting the right tips to buy bar supplies is necessary as picking up a wrong thing may be heart breaking. Who does not like experimenting with cocktails, liquor, liqueur, mixers and ice in its different forms? I for one definitely enjoy it. If you are a rookie and have never done any professional or even amateur bartending in your life then read on. Here are some great tips that will guide you on things you need to buy for your bar.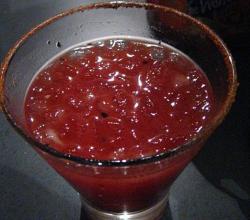 Before you can mix up fancy cocktails and other drinks at home, you need some essential supplies. Most of these tools are easily available at any specialty kitchenware store. I prefer to go with high quality stuffs as you don't want to be replacing these every few years. Investing in good quality supplies is definitely good.
Shakers – Typically you would think that there is just one kind available, but you're wrong, there are actually two. There is the two piece Boston shaker and then three piece cocktail shaker.The more commonly seen one is the three-piece cocktail shaker. It has a flat base, a cone made of metal or glass onto which you fit a metal strainer that is topped off with a metallic cap.The other shaker is the two piece Boston Shaker. The drawback to this shaker is that it does not come with a built in strainer. 
Jigger – A bar is incomplete without this equipment. The kind that you would have seen at most bars would have two metal cones that join together in the shape of an hourglass. One side holds one ounce of liquid and the other 1-1/2 ounce.
Paring Knife – It's always nice to garnish cocktails with the kind of fruit that makes up the fruit juice for the cocktail. For instance, a piece of strawberry on the rim of a daiquiri glass or a piece of pineapple on the glass containing a pinacolada. To cut the fruit you would need a paring knife which is designed especially for this kind of work.
Barspoon – Why this kind of spoon is better than any old regular spoon? Because is it long with a shaft that is twisted and this allows one to stir and mix a drink faster and easier.
So there you have it - bar supplies that one can simply not do without. Enjoy shopping for them and remember to buy nothing but the best!
 Image credit - ifoodtv
Tips To Buy Bar Supplies