Top Five Space Saving Kitchen Ideas
10 Feb 2011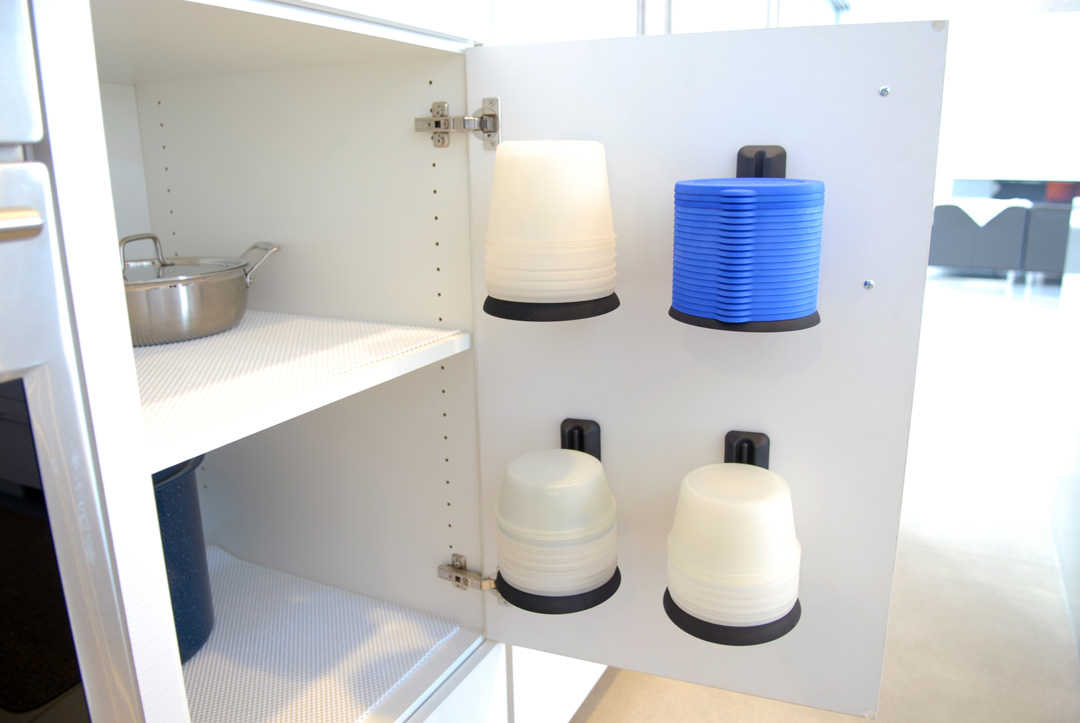 Top ideas for space saving in kitchen could pop up when someone gets into restructuring and remodeling of their kitchen. You can make your kitchen commodious and productive by implementing some of the top notch space-saving ideas in the most visited corner of your house. It's a constant challenge to make your kitchen appear spacious and cozier and definitely one needs to dedicate huge time and effort to create a kitchen of dream. Some of the crisp, clever ideas about space saving in kitchen can be gleaned from here. Just take a drive!
1. Sliding Doors and Drawers - Use of sliding doors and drawers in kitchen can make it look rakish and hassle free while cooking. Sliding door idea is good to put into use as it saves space and you don't always need to close and open the door while entering or exiting the kitchen.
2. Use Corners Well - Making proper use of corners is another great approach towards creating more room for activities in kitchen. You can go in for modular cabinets, which use the maximum corner space and allow you to store all sorts of stuff, without taking extra space.
3. Separate Space – Separate shelves or racks or containers for separate goods, depending on their frequency of usage, helps in arranging space smartly in the kitchen. Products you use sparingly, can be stored at the back of the cabinet or racks while those frequently used can be placed on the front or nearer to the cooking counter.
4. Magnetic Mounting Strip - Magnetic strip mounted on the kitchen walls can be a useful idea and also be a source of inspiration for your friends and relatives. Yes, you can maintain a magnetic mount on the wall just to make it hold knives, ladles, etc.
5. Space Underneath – Look under your microwave, gas stove or cabinets and you will see there is still a lot of space left to make use of. Your coffee maker, food processor, oven, etc can easily fit into these nooks and crannies, making your kitchen look neat and clean.
Other Articles You May Like To Read:
Stackerware To Jazz Up Kitchen Storage
Image credit: foxhillbb.com
Top Five Space Saving Kitchen Ideas