Tips For Remodeling Small Kitchen

10 Feb 2011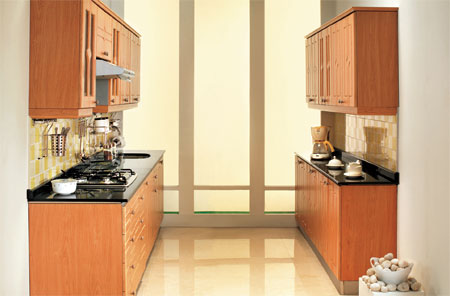 Remodelling small kitchen is not a problem if there is a good plan. The market is flooded with equipments that are handy and space saving. Also, a bit of research you will get plenty remodelling small kitchen ideas. However, while remodelling small kitchen just keep one thing in mind – you need to save space. Design the kitchen in such a way that all the essential equipments get fitted in easily.
If the size of your kitchen is very small then the best way to remodel it is in a gallery way. This means equal utilization of space on all the sides of the kitchen. If the kitchen is in a small rectangular shape then utilize the two long sides whereas keep the shorter sides unused. If you have a square kitchen and want to remodel it then use three sides effectively.
While remodelling small kitchen think how you can get maximum storage space.  Design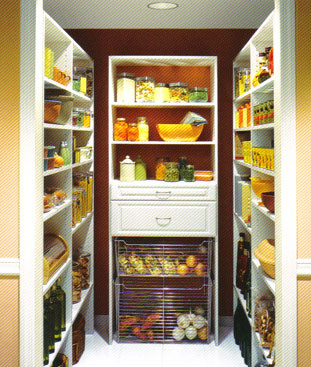 cabinets from floor to ceiling so that you can store as many things as you can in them. Things should not be lying outside on the kitchen top as it makes your kitchen look clumsy. Arrange things neatly inside the cupboard starting from the less used equipments on the top to the frequently used things in the bottom.
When remodeling small kitchen, buy tools for your kitchen which are easy to store. Things which can be folded easily are a good option to invest. Do not overload your kitchen with unnecessary equipments. As you have a small kitchen be selective and discard all the unnecessary items.
While remodelling small kitchen, give enough space for the hob and the work surface. The hob should ideally be in a corner so that you get ample free space around it. Also place your kitchen sink close to the hob so that you can easily access it while cooking. The sink should be of a decent size as you can wash and store some utensils over there.
Finally, choose a light colour for the cabinets and the walls. Also use ample light to make the kitchen look bigger. Keep an option of good ventilation as this will make you comfortable and cosy in your small kitchen. Keep these ideas while remodellig small kitchen.
Image credit: indiahometips.com, blog.customclosetsdirect.com
Tips For Remodeling Small Kitchen