Top 10 Commercial Ovens Suppliers
9 Feb 2011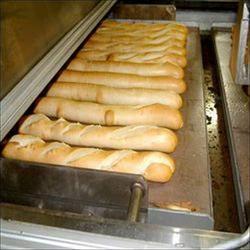 Commercial ovens are used to heat, dry, bake and dehydrate foods. Commercial ovens include convection oven, combination ovens, pizza oven and even conveyor ovens. While buying ovens, choose the ones that are best suited for your need. There are many commercial ovens suppliers who offer many varieties with different features.
You have to choose between convection and combination oven, a pizza oven, electric ovens and many more. Each oven has a specific use and capacity. A convection oven is used for baking and quick cooking. A combination oven helps to cook huge quantities of vegetables quickly. A pizza oven can help in making pizzas and cooking beef and dessert. Choose commercial ovens that meet your requirement.
Here are a few commercial ovens suppliers.
Among commercial ovens suppliers, Hobart is known for its kitchen equipment. Hobart's ovens are durable and give a consistent performance.
Vulcan is yet another supplier of commercial ovens.  The ovens are highly energy efficient.
Viking commercial ovens are a good choice. They are sturdy and have an elegant look.
Alto-Shaam, Inc. line of ovens is a good buy. They have heavy duty components and stainless steel construction. They are energy efficient due to their halo-heat technology.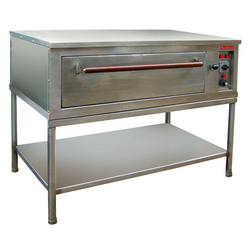 These commercial ovens have minimal repair. Their combi ovens make pastries as well as smoke meats. This is a unique feature present in their commercial ovens.
Bakers Pride is another line of commercial ovens. It is one of the oldest commercial ovens suppliers to have introduced pizza ovens. Today, it offers deck ovens, countertop ovens and conveyor ovens.
Blodgett range of commercial ovens is also a good buy. Their new combi ovens series are highly energy efficient and are available in half and full sizes with flexible controls.
Duke ovens have larger cooking cavities. They are easy to install and clean. Duke commercial ovens come in a various sizes and configurations.
Vollrath Convection Ovens are best suited for dough products, pastries, and cake.
Garland range of commercial oven has shown consistent performance. Their bake is even in the entire cavity. This because of the air baffling system and the blower wheel spread the airflow evenly throughout the cavity. Garland's Master Series Convection Ovens when operated on gas or electricity, they consume very less power.
The half and full size commercial ovens from Equipex are also equipped with good features. These ovens ensure that the bake is uniform all over and the crust is well formed.
These are a few commercial ovens suppliers with consistent performance.
Image credits: 2.imimg.com
Top 10 Commercial Ovens Suppliers