10 Essential Cooking Supplies

8 Feb 2011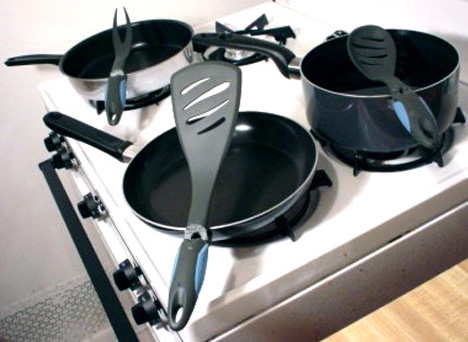 I still remember the time I set up my first kitchen. It was while I was still in collage. I had just moved into my own little place and had got all the cooking supplies and the works ready. It was an exhausting but an emotionally gratifying thing to do.
If you are also in the same situation, the best way to go about getting your cooking supplies is by making the checklist. You can begin by writing down on a piece of paper the names of every cooking supply that you will need. Start with cookware, utensils, bake ware and the tools.
Lets begin by setting up a very basic kitchen. As you will be working with a normal stove and you had better start with about five or six cooking dishes. Your cooking supplies will have to include a frying pan, a saute pan, two saucepans and maybe an extra dish or two. You can always add on to the cooking supply once you get the hang of the whole thing.
Of course no kitchen can function with out the most important cooking supplies, the utensils that are used to stir, scoop and mix things with. Again the rule here is to keep it simple. We can start with just a few spoons, spatula, cutting board, knives etc. Do choose a rust proof long lasting knife because this is one cooking supply that will go a long way.
You will need more cooking supplies to do the prepping and the mixing of various dishes. You will also need air tight containers for storage and to keep cooked food from spoiling. Some of these cooking supplies can be used in the microwave and is therefore an investment. After all you can save dish washing trouble if you use these for storing and serving.
You will also need to buy some bake ware if you like to make a cake or two. This is not a very essential cooking supply, but it is something that can be used as a stress buster, and it is also fun to bake a thing or two for the people in your life. So a rounded baking pan, a cup cake platter and a few baking sheets are enough cooking supplies to begin in this line.
A microwave is an absolutely important cooking supply and will see to it that you go far in what you do. Also if you buy all these cooking supplies from the same store, there are chances that you might get them for a reduced price. Also buying them during the sale season will also help. You can also ask your friends and family to gift you cooking essentials, because once you start running your kitchen, nothing is too much.
Image Credit: legaljuice.com
10 Essential Cooking Supplies