Tips To Buy Kitchen Sinks

8 Feb 2011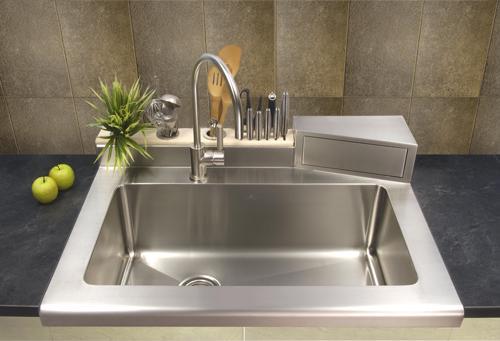 When you buy a house and start doing it up one by one, you realize that so much thought goes into each and every decision and purchase made. It happened to me when I went to buy a kitchen sink. Who would have ever thought that kitchen sinks could pose so many questions.
I have jotted down a few lessons I leant while shopping for kitchen sinks. Three things matter the most – the size, type and the material used. Once you are clear on these points, the aesthetics and the look comes into play, and then it is only a matter of deciding amongst kitchen sinks.
Material
You have to decide in advance what kind of material is best suited for you in terms of quality, budget and utility. Stainless steel is a preferred material and maintaining steel kitchen sinks are easier. Another aspect of stainless steel kitchen sinks is that it is rust free and has a sleek neat appearance. It will even retain its look even after a couple of years. Kitchen sinks are also available in glass and ceramic material. But there are many takers for the one kitchen sinks made from enameled cast iron. This is resistant to damages and is long lasting. If you want to buy kitchen sink made from cast iron, do remember that it is heavy as well.
Size
It is important to be clear about the size of the sink in your kitchen. It should be large and deep enough to hold all those dishes after cooking but at the same time it should also be of convenient size. Kitchen sinks should not take up too much space. You can also opt for single or double bowl kitchen sinks.
Type 
The next question is what type of kitchen sinks are you looking for? The easy to install kind of kitchen sinks usually have a rim to provide support after its been placed on the counter. These sinks also have rim for the under mount kitchen sink which has to be mounted below the marble, concrete or granite countertops. Remember to think this aspect through before you buy kitchen sink.
Once all this is clear, it is easy to pick the shade that goes well with the décor of your house and buy those kitchen sinks. In a few days, your kitchen will be transformed into a chic hub.  
Image Credit: http://www.gharexpert.com
Tips To Buy Kitchen Sinks