Tips To Buy Commercial Kitchen Mixers
8 Feb 2011
Commercial kitchen mixers are not an option for any business purpose kitchen. However there is some thought that has to go into how to buy commercial kitchen mixers especially since the market has got several options to offer. Though inexpensive, you do not want to end up with one for home use as it will not be able to handle the load. At the same time you do not want one that is more heavy duty than your business requires as that would mean spending more money.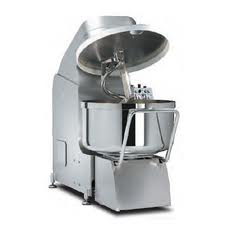 A stand mixer is what you are looking at. You rarely get hand held ones with the required power for a commercial setup. While such a mixer can be an add-on it is rather unsuited as the primary mixer. A stand mixer is essentially a large mixer head mounted on its own base or "stand". The mixer head spins on an attachment which works on the mixture. The attachment is typically a couple of beaters, a wire whisk, dough hooks or paddle attachments.
Analyze your requirement: All mixers can handle the basic mixing requirements. But it is important to determine whether you are going to put your mixer through a lot of arduous mixing such as bread dough and stiff cookie dough regularly.
These are the aspects you want to consider while buying a stand mixer.
Material: Most mixers are a combination of metal and plastic. The top of the line heavy duty ones are entirely of metal and come at a price. If breads make up anywhere between 30-50% of your regular cooking you might want to consider these.
Speeds: This is really a matter of preference. And more doesn't mean better, the more the speeds the less prominent the difference between them. So don't pay for more.
Controls: The most common is the dial type. Newer ones include countdown timers that shut down after a specified time.
Attachments: This is one aspect where vintage means something. Fancy attachments such as food grinder, pasta maker and salad spinner are really not worth the extra money. It's business, you are not going to impress guests with how the mixer works.
Image Credit: Kitchenmixersreview.com
Tips To Buy Commercial Kitchen Mixers