How To Use Arrowroot In Daily Cooking
8 Feb 2011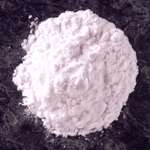 You can use arrowroot, a native plant of South America and extensively cultivated in Southeast Asia regions, for various cooking purposes. . The scientific name to arrowroot is Maranta arundinacea.Arrowroot is available in groceries in white powder form which is generally odourless until put to use.  One can use arrowroot to prepare several cookies, jellies; cakes, fruit based savouries, stuffing with real delicacies of sauces, gravies, and variety of puddings as well. Arrowroot can be used in many ways to give the thickening effect to culinary preparations. Due to its property arrowroot supersedes corn starch in many delicacies.
Using arrowroot is ideal for those inflicted with allergy problems when comapred to corn starch. As it is a good alternative to corn starch. The preparation of arrowroot batter resembles that of corn starch. One need to mix the arrowroot flour in cold water and errantly mix the liquid as it tends to form small globules if not stirred properly.
Use arrowroot in adequate amount, that is not more than 2 tablespoons, mixed in 100 ml of water and if glaze is desired then decrease the amount of arrowroot to get the glassy look.  Arrowroot can be easily used in baked cookies, biscuits, and to thicken hot sauces. When you are down with cold and cough, you can boil some arrowroot in chicken broth and feed yourself with its healing effect.
Although arrowroot hardly has its own taste but is house to power packed nutrition. It can be used in place of gluten flour as it is very mild on digestive system and is easily absorbed by young growing children. Arrowroot is widely acclaimed for its nutritional benefits among health conscious strata. It goes very well with dieter`s regime due to its very low calorie burden.
One must always remember that overheating of arrowroot may destroy its pasty consistency and thus does not go well with high heat. It must be used as thickening agent only by mixing in tepid or cold water.
Arrowroot tubers boiled to thickened paste shall be given to growing infant as it is helpful in fighting bacteria. It forms very shimmering puddings and gels which attracts kid`s attention.
Therefore, for all those who are looking for clear, neat cooking can bring arrowroot to use in their daily cooking. Arrowroot will add glossy, solid touch to your delicacies without much effort on hand.
Image credit: culinarycafe.com
How To Use Arrowroot In Daily Cooking