Tips To Buy Second Hand Catering Equipment

8 Feb 2011
When you are into catering business, you will definitely like to explore avenues of cost-reduction-catering equipment offers one such scope. Here are a few tips to buy second-hand catering equipment so that in a business where margins are tight, you can very well subsidize on other expenses.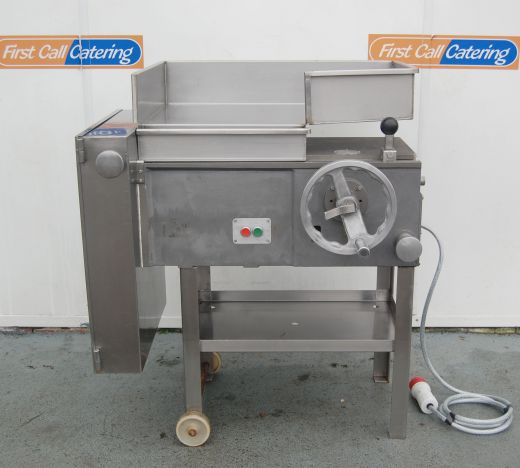 Second-hand catering equipments and products are 70% cheaper than the brand new ones and, what's more, you also have the credibility that has already been in "service". If you have the pointers right about second-hand catering equipments then you can be at the end of a winning deal. So here go the tips:
•    The first and foremost criterion in buying already used catering euipements is to look out for the age or oldness of the equipments. Though most of these tools  are made to last really long, you may prefer something that is not very old and ready for disposal.
•    The price on offer and the price in the market would be a good slab for you to compare and make a good bargain. Because the relatively newer second hand catering equipments can be a bit pricey and the older ones inexpensive. You will have to weigh your options and also enquire about the market-price for the new products and then put up a bid.
•    It is equally imperative to know about any extended warranty. You should opt for equipments that have a minimum of six months warranty and with the assurance of after-sales support, in case of any problem that might crop up in the future.
•    B- grade tools are another area of focus for those keen to lay their hands on second-hand catering equipment. These tools are not brand new but they would have been used to the minimal once or twice and not more than that. B- grade tools can prove to be a cost-effective deal.
•    Research on the availability and variety. With the Internet, there are innumerable channels for you to access anything, anywhere. So simply get on to a search engine and type your keywords to get a listing of second-hand catering equipment suppliers, the price-deals and the best-buys and a long chain of offers to give you the most competitive price. What more, if you are convinced with the credibility of your online supplier you could even click your way to the best buy ever.
The key to success in business ventures is to reduce expenses and maximize on margins without compromising on the quality. Reducing on investments such as those pertaining to catering business where new equipments can be real pricey, an economically viable move would be to procure used catering equipments and get a better ROI.

Photo Courtesy : hubpages.com
Tips To Buy Second Hand Catering Equipment